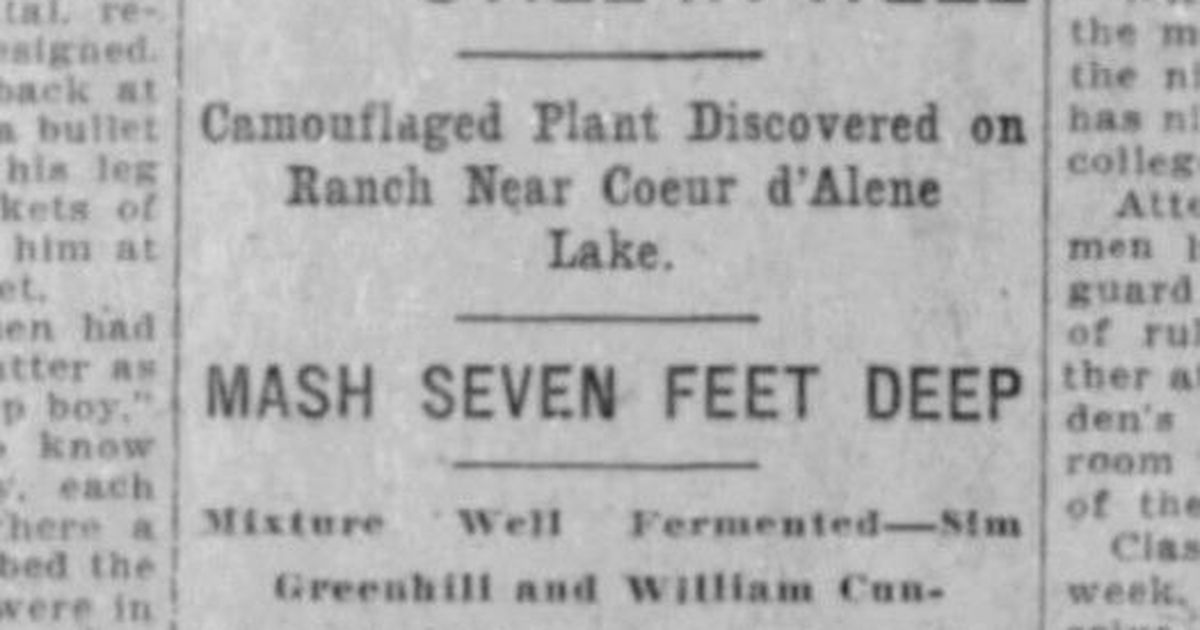 100 Years Ago in Northern Idaho: A well near Lake Coeur d'Alene was rich in … fermented corn mash?
[ad_1]
The county sheriff raided a ranch near Windy Bay on Lac Coeur d'Alene and discovered "one of the most unique outfits" he had ever seen.
While searching the ranch, he and the deputies found a "camouflaged canoe" hiding a well. The well appeared to be a normal water well, with a bucket, rope and pulley.
But when MPs lowered the bucket and pulled it back up, it was filled with "fermenting corn mash."
In fact, the well contained fermenting corn mash to a depth of 7 feet.
MPs also found a perfectly equipped 45-gallon copper still and two oil stoves. Two herders were arrested and brought to justice for smuggling.
From the rhythm of football: The Washington State College Cougars were almost upset by the University of Oregon and had to settle for a tie at 7-7.
"Oregon's unexpected offensive strength came as a surprise and in the final quarter Oregon outscored the Cougars," a Pullman correspondent reported. "Short, quick passes and terrific line dollars helped the visitors avoid loss in the last minute of play."
From the rhythm of adolescence: Society columnist Hannah Hinsdale reported that downtrodden parents discovered a new slogan to use when their teens begged to get in the car: "You can drive a car when you can buy one yourself." "
She said that if more parents adopted this slogan, "the lives and reputation of the young would be much safer."
[ad_2]