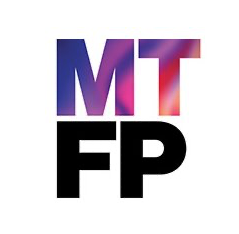 As Cases Increase, Montana Medical Community Calls For Vaccination And Renewal Of Masking | New
[ad_1]
Medical providers sounded the alarm on Thursday as the Delta variant puts new pressure on hospitals.
The Montana medical community sounded the alarm on Thursday, urging residents to get vaccinated and wear masks again in indoor public spaces to slow the spread of the increasingly worrying Delta variant of COVID-19.
As of Thursday, there were more than 3,200 active cases of COVID-19 in the state, including 499 new cases, a level of spread not seen since the winter. Over the past six weeks, the average daily workload has increased six-fold and is expected to more than double over the next two weeks. Hospitalizations are reaching new critical highs alongside further community spread of the virus. The spikes are a result of the newer, more transmissible Delta variant and the state's slow vaccination rate, experts said. As of Thursday, 49% of eligible people in the state are fully vaccinated, well below the 70% to 80% medical experts who are needed to achieve herd immunity.
"With the increase in cases and hospitalizations, we in the Montana medical and nursing community want you to know that now is the time to act and step up our game collectively to prevent a worsening wave of COVID-19 here in Montana, "Montana Medical said. President of the Association Dr. Pamela V. Cutler. "We are seeing what is happening in other parts of the United States. Our emergency rooms, businesses and schools statewide depend on every Montanan to follow the proven prevention methods that work – get vaccinated and wear a mask indoors. By working together, we can prepare for and slow the spread.
On Thursday afternoon, officials from numerous statewide medical associations held a virtual press conference urging all Montanians to wear masks indoors again, as recommended by the Centers for Disease Control and Prevention. In recent weeks, states including Oregon and Washington have renewed mask warrants after letting them expire in the spring, as the number of cases nationwide fell. Governor Greg Gianforte rescinded the Montana mask mandate in February.
Medical officials said it was especially important to resume wearing the mask as the school year approaches. Children under 12 cannot yet be vaccinated. Dr Lauren Wilson, vice president of the Montana chapter of the American Academy of Pediatrics, told Thursday's press conference that she feared the next school year would be significantly disrupted if school districts didn't did not require children to wear masks. As the first day of school approaches, many districts are taking divergent approaches, with some opting for mask mandates similar to last year and others leaving it to the students. Wilson said the latter option was not a good option, citing the fact that more than 20,000 schoolchildren in Mississippi are currently in quarantine after just one week of school.
"We can keep children safe using proven methods from last year," she said.
But perhaps more pressing than the upcoming school year is the challenge facing Montana hospitals as they struggle to keep up with the workload. As of Thursday, 200 people are hospitalized with COVID-19 in the state, the highest number since January. 42 people were hospitalized with COVID-19 in Flathead County alone on Tuesday, more than at any time during the pandemic. Flathead County has 681 active cases as of Thursday, more than any other county in the state. Cascade County hospitals were also pushed to the brink this week. Some hospitals have had to keep patients in the emergency room while waiting for more suitable space. Others have had to send patients out of state.
The reduction in staff adds to the pressure on available hospital beds, said Dr James McKay, chief medical officer of Providence Montana, who oversees St. Patrick's Hospital in Missoula and St. Joseph's Medical Center. at Polson. After an intense year of fighting the pandemic, he said, many healthcare workers are exhausted and some have left the profession altogether. He said Missoula Hospital had a number of nursing positions open.
As of Wednesday, St. Patrick had 23 patients with COVID-19, including seven in intensive care and two on ventilators. Almost none of them have been vaccinated, according to McKay.
"There is a lot of frustration and fatigue, because all of this is preventable if people just get vaccinated," McKay said.
"I don't think we've seen the worst yet," he added.
Flathead County has one of the lowest vaccination rates among large counties in the state, at 41%, compared to 62% in Missoula County, 56% in Lewis and Clark counties and 48% in Yellowstone County. But Flathead County public health official Joe Russell said he had seen an increase in the number of people wanting to be vaccinated. The county health department currently offers one vaccination clinic per week and performed 126 injections on Tuesday, including 58 at unscheduled appointments. Russell said he was unsure whether the growing interest was because people were worried about the further increase in the number of cases or whether they were motivated to get the vaccine so they could travel (cross-border travel to the Canada now require vaccination).
"For me, it doesn't matter what brings people, as long as they get vaccinated," he said.
[ad_2]