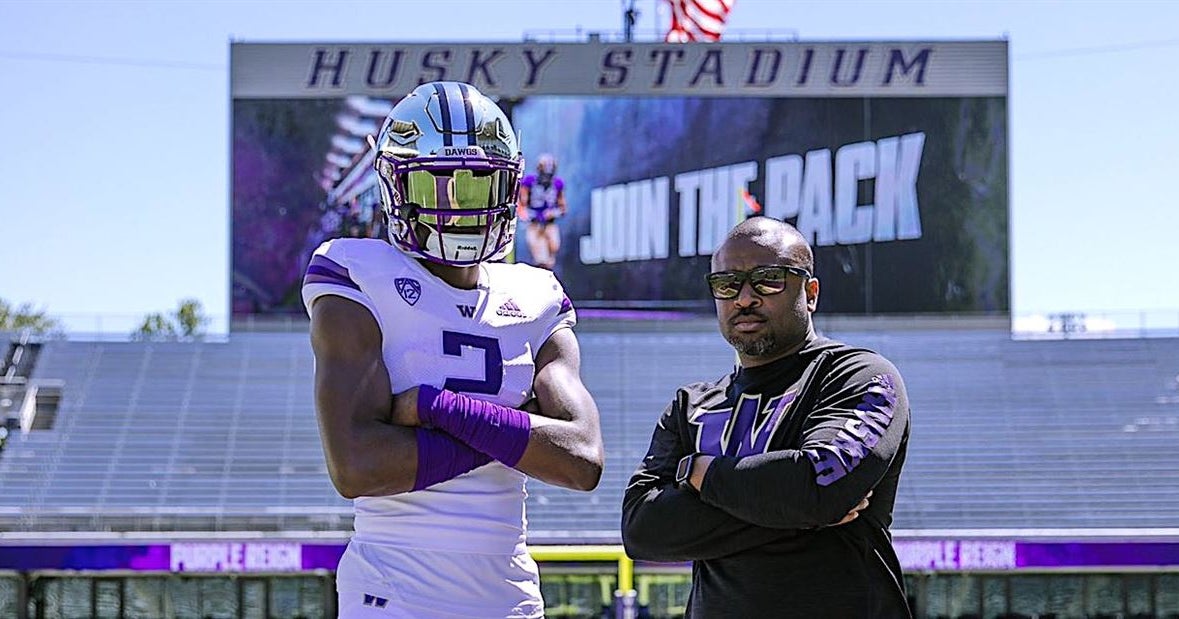 Cali QB Aidan Chiles sums up his weekend visit to Washington
Downey (California) quarterback Aidan Chiles made an unofficial visit to Washington over the weekend and the Huskies made a strong impression.
Washington offered Chiles a scholarship on May 11 and wasted no time getting him on campus for an unofficial visit last weekend. He flew out Saturday morning and spent the whole day on campus.
"I loved it and had a great visit," Chiles said. "I really like the coaching staff and the offense, those are two things that really stand out for me. Coach Grubb (QB coach) is a great guy, he's my guy and I'm really into it. comfortable with him.
"We've watched a lot of movies together and I think that's a big offense to me. It's very similar to what we do at Downey's and I think that suits me just fine. I watched what they ran at Fresno State and they had a lot of success and developed the quarterbacks really well, so I'm very interested in Washington right now.
Chiles said he was able to spend some quality time with the head coach Kalen DeBoer as well.
"We watched Washington's softball game together and were able to cut it out a bit," Chiles said. "He's a good guy, very down to earth, honest and transparent. He's easy to talk to and someone you feel immediately comfortable with.
"I was able to speak to some of the rookies who were visiting as well as some of the guys from the squad. I spoke with Sam Loon and a few other guys and it was cool. We hung out, played pool and I had a great time overall."
Chiles also liked the academic fit.
"Washington is a great college school and has my major," Chiles said. "I want to major in zoology and they have that program, so that's definitely a plus.
"I will be back for an official visit on June 24 and I can't wait to be there. Washington really has everything I'm looking for in a school from a footballing, cultural and academic point of view and like I said, I really liked it there."
In addition to his visit to UW, Chiles also has an official locked trip with Oregon State for June 3 and also recently arranged one with Kansas State for June 17.
"Kansas State just offered, but they had been recruiting me for a while," Chiles said. "I'm very interested in them. I like the Big 12, it's a big conference, they manage the spread which suits me well and I'm comfortable with the coaching staff.
"I've been to Oregon State before and loved this place. I was there for the Spring Game and I love the coaches, they've been recruiting hard and consistently for a long time now. I like the way the attack and the general direction of the program is going there."
Oregon is another school that could be visited.
"They also offered earlier in the month," Chiles said. "I haven't heard much from Kenny Dillingham since the offer, but I was supposed to visit him, so I'll call him here soon and see what happens.
"I don't have a set schedule to make a decision at the moment. I've had a few appointments, but keep pushing it back, so I'm just going to take my visits, assess everyone and then go from there. "