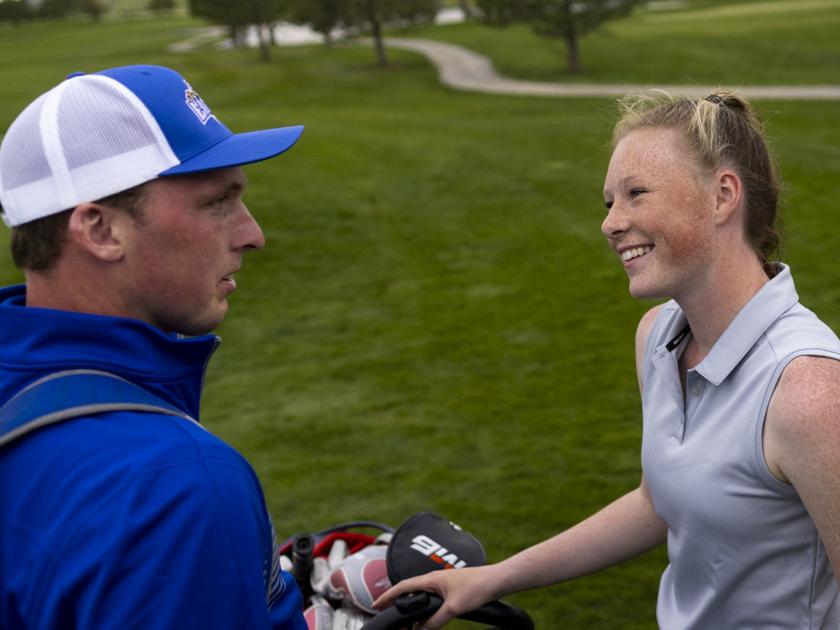 Fairfield State Champion Golfer Emma Woods Signs With Montana Tech | SWX now
GREAT FALLS – Montana Tech stepped up its women's golf program on Thursday when Emma Woods of Fairfield signed a letter of intent to play for the Orediggers next season.
Woods won the Class B State Championship last May as a junior after placing third in sophomore, then placed third in June at the Junior State Tournament. She also competed for Team Montana in the Junior America's Cup tournament in Idaho and finished ninth at the Women's State Amateur in Great Falls in July.
"I've had offers from MSUB (Billings), Oregon Tech and Rocky Mountain," said Woods, who said Tech felt the best fit for her.
"I'll try to do a few laps before the snow blows away, and I'll be using the simulator (at Great Falls) as well," said Woods. She stays busy year round, also participating in volleyball and basketball for the Fairfield Eagles.
Technical coach Sean Ryan, a Great Falls native who has known Woods for many years, said the future is looking bright for Woods and the Tech program. Earlier this week, Ryan signed Butte High star Kodie Hoagland for a scholarship offer.
"All of our 17 golfers will be from Montana, including nine women, and that's great," said Ryan, a former Oredigger player who is in his third year as a head coach.
"You must be tough to golf at 5,700 feet," he added. "And it's a tough school (academically) with the emphasis on engineering and STEM."
Ryan said he first saw Woods play in camps and junior tournaments in Great Falls.
"She's so talented… she can be a bottom-hitting player in the mid-70s for us," he said.