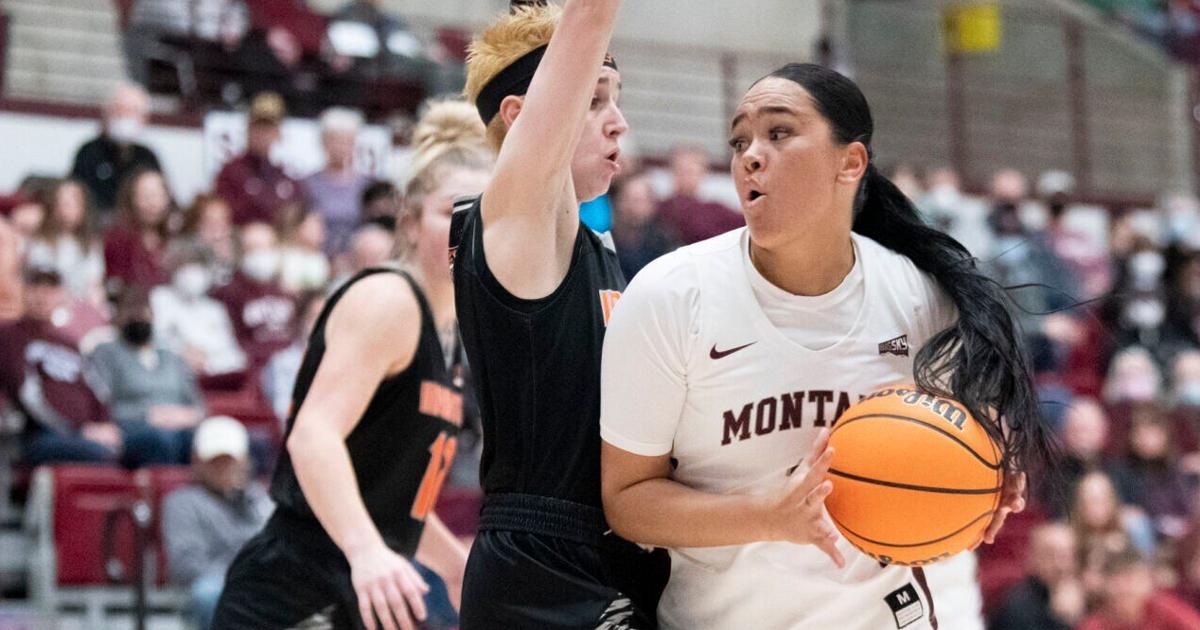 Former Lady Griz Nyah Morris-Nelson signs with Gold Coast Rollers | Montana grizzlies
MISSOULA — Former Montana Lady Griz basketball player Nyah Morris-Nelson, who will graduate from UM next month, has signed a contract with the Gold Coast Rollers of the NBL1 in her home country of Australia.
"To be able to come home and play in front of my family is really special," said Morris-Nelson, who played his last two years of college basketball in Montana.
"Besides my mum coming over for my senior night, my family has never had a chance to watch me play college ball, so I'm glad they don't have to watch me on a TV screen. It's a blessing, and I'm so excited for what's to come.
Morris-Nelson joined the Lady Griz ahead of the 2020-21 season after a year at South Plains College in Texas and one at Iowa Western.
As a senior in 2021-22, she more than doubled her scoring and rebounding averages from her first year as Lady Griz, and she saw a big jump in her shooting percentage.
"Nyah has shown incredible improvement this year," said Lady Griz skipper Brian Holsinger, who coached Morris-Nelson in his final year. "His ability to shoot the ball and defend at a high level has been key to our success this season. I'm so proud of her growth as a person and as a teammate.
"I am so excited that Nyah can go home and play professional basketball. Gold Coast is a great organization for her to pursue her basketball career. She will only continue to improve. We are grateful to the opportunity to have had her as Lady Griz.
Morris-Nelson played 22 of 23 games as a junior, averaging 11.5 minutes off the bench. Her minutes rose to 20.1 last season and she entered the starting lineup for the final eight games of the season.
"I wouldn't change a thing. I have nothing but love and respect for everyone who crossed my path while I was playing here, especially the fans we have," Morris-Nelson said.
"The girls I played with are everything you would want in your team and more. They are my family. I cannot thank the coaches enough for the trust they have had in me.
Morris-Nelson played one season under former coach Mike Petrino. She was part of a senior class that welcomed Holsinger to Missoula as the program's new coach last April.
"Being coached by Brian is something I will always cherish," Morris-Nelson said. "His perspective on basketball and the way he teaches is breathtaking.
"He's a coach who loves you more than the game, and that's something rare to have. The coaches are building something new here and the culture will be second to none. I can't wait to see how far this program will go.
Morris-Nelson will make them three former Lady Griz who will play overseas.
McKenzie Johnston plays for the Falcons Bad Homburger TG in Germany, Taylor Goligoski for Loko Trutnov in the Czech Republic.
"When you play for the Lady Griz, our staff is committed to developing players so they can accomplish all of their basketball goals and dreams," said Holsinger, who previously coached at State of Washington and Oregon State.
"Our coaching staff's experience in helping many young women become professional basketball players over the years is something we are very proud of. We will continue to find young women who want to play professionally and then equip them to achieve that goal. »