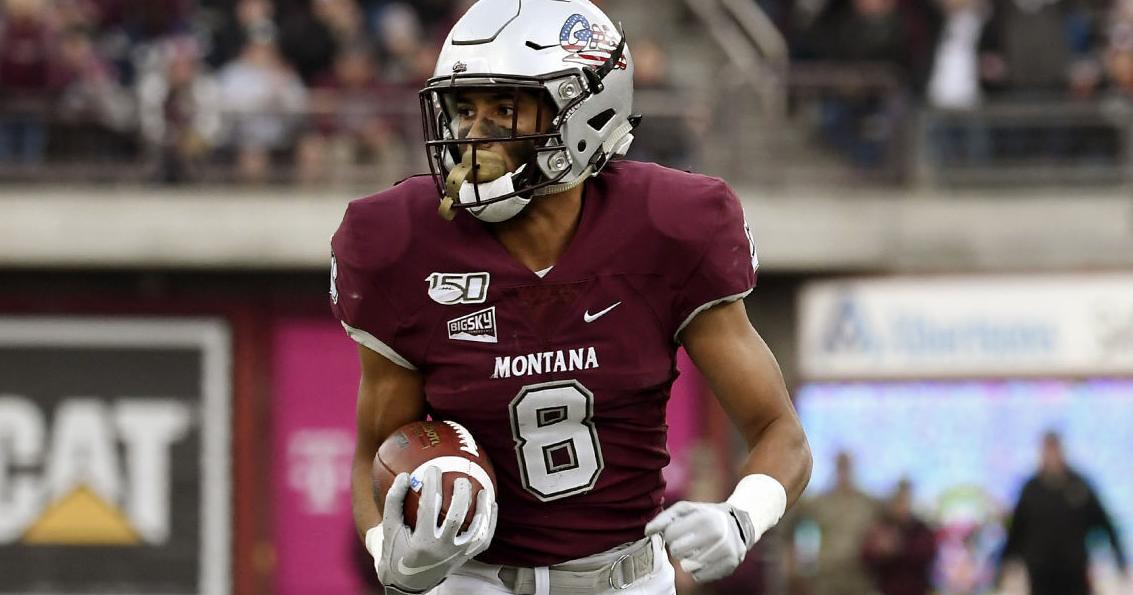 Former Montana WR Samori Toure drafted by Green Bay Packers | Grizzlies UM
MISSOULA — Former Montana wide receiver Samori Toure gets a shot in the National Football League.
Toure was drafted by the Green Bay Packers in the seventh round with the 258th overall pick on Saturday. Only 262 players were drafted, making him the fifth-to-last prospect to be picked.
Toure's selection ends the Grizzlies' draft drought as he became the first player to be selected since 2016, when defensive end Tyrone Holmes was selected in the sixth round by the Jacksonville Jaguars. He is also UM's first offensive player to be drafted since 2010, when wide receiver Marc Mariani was selected in the seventh round by the Tennessee Titans.
Toure, 24, joins a Green Bay team led by quarterback Aaron Rodgers, who won his fourth NFL MVP award last season. The Packers selected three wide receivers for this draft, with the other two being North Dakota State's Christian Watson (No. 34 overall pick) and Nevada's Romeo Doubs (No. 132 overall pick).
Toure spent four seasons at Montana after being recruited by former Griz head coach Bob Stitt from Portland, Oregon. His best season came as a junior in 2019, when he earned All-American accolades, set school records for single-season receptions (82), receiving single-season yards (1,495), and receiving yards in a game (279), and broke the FCS playoff record for receiving yards in a game (303).
Toure finished his Griz career with 155 catches for 2,488 yards and 20 touchdowns, putting him on pace to set career records in multiple categories at UM. He had decided to stay with Montana for his final year of eligibility in 2020, but that season was postponed until the spring due to the pandemic.
Touré then opted for a graduate transfer to Nebraska in hopes of increasing his draft stock. He earned honorable mention All-Big Ten status while catching 46 passes for 898 yards and five touchdowns. His draft stock increased at the East-West Shrine Bowl in February and Nebraska's Pro Day in March.
—Frank Gogola, 406mtsports.com