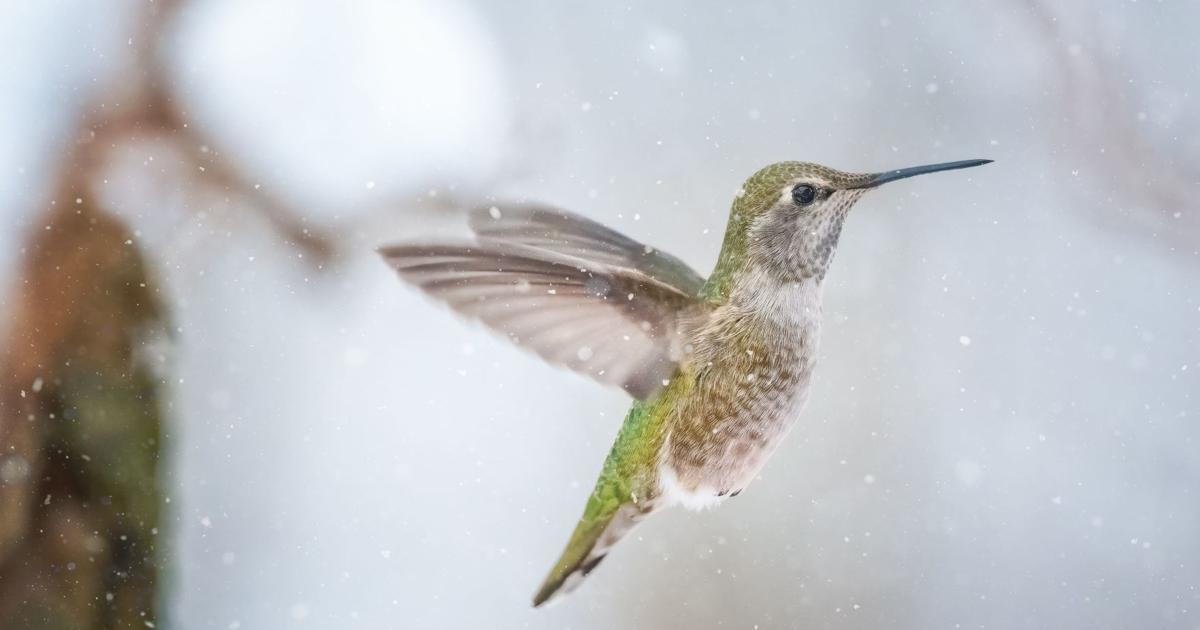 Hummingbird wintering outside its normal range in Washington State | Wild montana
[ad_1]
JOANIE CHRISTIAN for the spokesperson-Review

As a wildlife photographer, nature sometimes throws a curve ball at me.
At the end of December, in the countryside of northeast Washington, an Anna's hummingbird visits our feeder every day, something I have never witnessed in over 50 years in the region.
The species is unusual, as is the moment.
Rufous, calliope and black-chinned hummingbirds are considered the native hummingbird species to our region. I love to photograph the little whistling wonders, showcasing their colorful personalities and beautiful intricate details that cannot be seen with the naked eye.
This summer, however, a friend identified one of my images as Anna's hummingbird. The Anna are not native to our region but are common west of the Cascades where they often overwinter. Thinking maybe the identification was wrong, I forgot everything.
This fall, our hummingbirds stayed long beyond their usual migration period. We took the feeders apart, hoping to drive them away. The hummingbirds stayed… AND hovered out the window, demanding that we put the feeders back in place.
Concerned, I contacted regional birding Facebook groups whose members are familiar with the birds of the Pacific Northwest. They said hummingbirds were seen more frequently east of the Cascades at this time of year and that the feeder needed to be put back in place. So I did, and the hummers kept coming. Then during a cold snap in mid-December and fresh snow, one of them showed up at the feeder.
[ad_2]