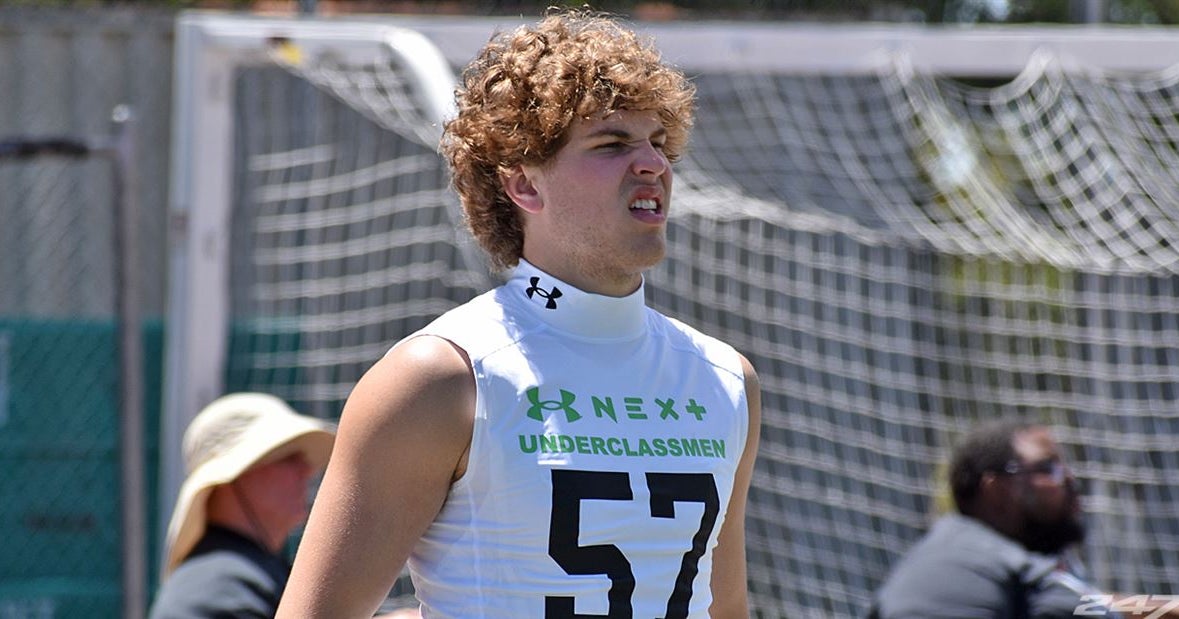 Idaho TE CJ Jacobsen begins to lock down official visits
Tight end of Meridian (Idaho) Rocky Mountain CJ Jacobsen has yet to name a list of schools.
But Jacobsen has a few offers close to his heart.
"Right now my standout deals are Utah, NC State, BYU and Louisville," Jacobsen said.
More offers could be on the way, which is why Jacobsen doesn't want to narrow his list just yet.
"Oregon really made me feel like they're close, especially after my visit there last month and coach (Drew) Mehringer stepped down last week," said Jacobson. "Cal and Arizona are also close."
Jacobsen has already visited Utah, Oregon, North Carolina State, BYU and Cal this spring.
"They were all great unofficials which I really enjoyed," said Jacobsen. "Oregon marked me a lot and I felt like an official. I was the only rookie on campus that day and was there most of the day and was able to hang out with Coach (Drew) Mehringer and Coach (Dan) Lanning. Utah was also really great and they offered me on campus."
Jacobsen moved a number of schools to Rocky Mountain this spring.
"Utah, Oregon, BYU, Arizona State, Vanderbilt, Washington State and Boise State have all halted so far and Arizona is coming next week," said declared Jacobsen.
He said some schools recruit him more than others.
"Right now Utah, North Carolina State, BYU, Washington State and Boise State are recruiting me the most," Jacobsen said. "I have a very good relationship with the coach Freddie Whittingham in Utah, coach Todd Goebbel at NC State, Coach (Steve) Clark at BYU, Coach (Nate) Potter at Boise State and Coach (Drew) Mehringer at Oregon."
Jacobsen has an official visit locked down for June, to Utah on June 24.
"I plan to take three in June and I've blocked one in Utah, but I haven't decided on my other two yet," Jacobsen said.
He's done with the camps for the most part.
"I don't plan on doing a lot of camps or any at all this summer," Jacobsen said. "Clemson invited me to their camp and I could go, but other than the Boise State camp my high school is attending in June, that's all that's planned."
As for when he can trim his roster?
"I definitely have schools that I prefer right now, but I'm not ready to make a decision or I'm stuck somewhere yet," Jacobsen said. "I really want to spend June and July and see how things go. I don't have a fixed date for my decision but I'm aiming for late August or early September.
Jacobsen is a three-star on the industry-generated 247Sports Composite rankings, registering as the No. 2 prospect at Idaho State in 2023.