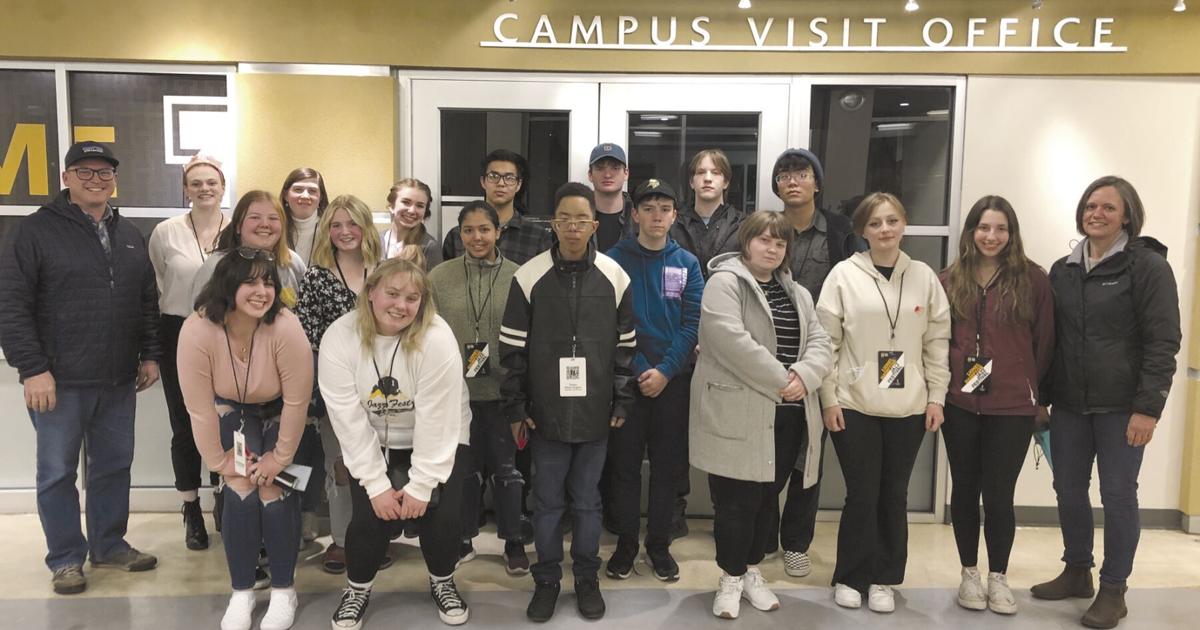 Kayhi jazz judged in Idaho | Education
Paxton is a member of both the Kayhi Jazz Choir and the Jazz Band, in which she plays trumpet. Both of these groups won runner-up titles in their respective categories during the judged portion of the festival.
It was junior Kayhi's first time traveling out of state for a music-related educational experience during her school career, she told the Daily News in a phone interview Thursday afternoon. .
Although the Kayhi bands were on the University of Idaho campus in person for the festival, they virtually submitted their performances for arbitration.
"But I was always a little nervous about being judged and going to college and being around, you know, more professional and more advanced bands," Paxton said.
During the four days the students spent in Idaho, they attended clinics and concerts with guest musicians on university grounds. Paxton's personal favorites were with Dee Dee Bridgewater – a Grammy and Tony award winner who Paxton said spoke very "powerfully" – and Sebastian Fabian, a musician who has worked with Paxton in the past on the "Jazz and Cabaret" programs. by First City Players.
"It was just fun to see him (Fabian) in a different place in a different state, but knowing you've met him before, that was really cool," Paxton said.
Kayhi students also visited a nearby shopping mall and explored the University of Idaho campus and student union building during their time at the festival.
"We had a lot of fun and it was really exciting because usually our school trips aren't out of state," she said. "So I think it was just a huge privilege to be out of state and competing. That was just the most impressive part, I think."
Although groups from British Columbia, California, Idaho, Washington and Oregon also participated in the festival, there was not much mixing between the schools.
"I think part of it was not being able to perform (in person) because most of the bands were only there the night they were judged, but we were there for four days, so we didn't 'didn't really meet anyone, which was a little overwhelming, but we still got to meet some cool guest artists,' Paxton explained.
And when Paxton learned that Kayhi's jazz band and jazz choir both took second place against 11 different student groups, she was surprised.
"We've never really competed for our bands before," she said. "So I thought that was really amazing."
Paxton said from the experience she learned that officiating is not about "judging your every move" but about making students better at their craft.
"And so you'll be better off as a musician by going out there, to be judged, and also seeing other bands performing and seeing students performing makes me, as a student, really excited to be in music in college," she mentioned.
After graduating with the Kayhi class of 2023, Paxton hopes to join a marching or jazz band in college and also get involved in the theater arts.