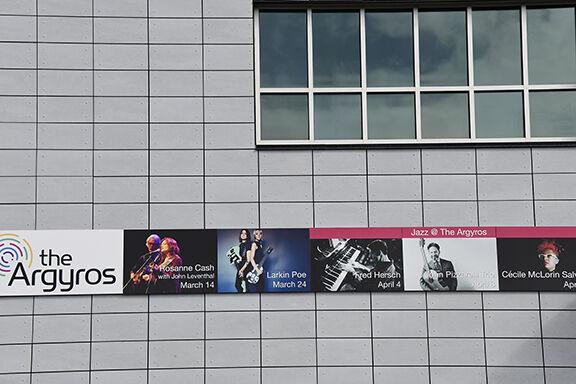 Ketchum Ceremony Honors Idaho Architects | Events
[ad_1]
Statewide, there are approximately 350 members of the Idaho Chapter of the American Institute of Architects (AIA). It is divided into quadrants: mountain, east, central and north Idaho.
This year's Honors and Awards conference will be held in the Wood River Valley. The venue is the Argyros Performing Arts Center, designed by Michael Doty, a Ketchum resident of AIA Idaho.
One of the goals of AIA Idaho and its Executive Director, Anna Foster, is to raise awareness of the importance of architecture in society.
"When we see a project like a school, a new theater, a beautiful residence, a lot of those things are timeless," Foster said. "We can reflect on who designed these buildings and how families appreciate this particular project. In this way, architects uplift the community.
The prizes will be awarded on the night of Friday, September 24. Categories include Commercial; Public; Single-family and multi-family residential; Architect as client; Conservation of renovation, adaptation and reuse; Energy sustainability Commercial and residential; Best use of Idaho Wood Commercial, Residential and Open.
The jury received around 36 nominations for the awards. The jury is composed of Faith Rose of O'Neill Rose Architects in Brooklyn, New York; Ben Waechter of Waechter Architecture of Portland, Oregon; and Thomas F. Robinson of LEVER Architecture in Portland, Oregon.
"As an Oregonian who has spent a lot of time vacationing outside of Idaho, it's gratifying to connect with my neighboring architectural community in Idaho," said Waechter.
Yesterday evening, September 23, the jury was to deliberate on the prizes.
"As an architect you are always working with your nose in stone, so now is the time to look up and take note of the great work your colleagues are doing all around you," said Rose.
Each member of the jury will also give a talk. At 1:15 pm today, September 24, Rose will present "House," examining the internal and external elements that we define as our homes.
"What I hope is that people get a feel for the way we live now, the values ​​that we reflect in our homes and also the way the values ​​of design – like the connection with the outdoors. and love of craftsmanship – can stay the same if the way we live changes, "said Rose.
At 2:15 pm, Robinson will present "Looking Ahead: The Future of Mass Timber in the US," examining the remoteness of authentic wood architecture and what it means for design as well as the economy of rural communities.
At 3.15pm, Waechter will present "Clarity", examining how our environments affect us and how to generate vivid experiences within architecture.
At 4:15 p.m. there will be the "Small Business Adaptability Roundtable", where local architects and development professionals will discuss topics such as the affordable housing crisis, post-construction equipment migration. pandemic, the concert economy and sustainable energy. Panelists include Michael Doty, Kristin Anderson, Shellan M. Rodriguez and Andrew C. Erstad.
The awards ceremony starts at 5.30 p.m. and offers cocktails and hors d'oeuvres. The AIA Idaho Design Excellence Awards will be awarded from 6.30 p.m.
"Architecture is all around us," Waechter said. "For most of us, we spend the majority of our time in and around buildings. As such, why wouldn't we do all we can to design our built environment in a way that supports our best experiences? "
For tickets and more information visit the AIA Idaho website, aiaidaho.com.
[ad_2]