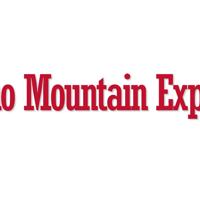 Lawsuit Challenges Idaho's Recent Wolf Trapping Bill | Environment
[ad_1]
The Hailey-based Western Watersheds Project joined nine other wildlife groups on Monday in filing a lawsuit against Idaho lawmakers over the state's new wolf trapping regulations, citing this which they consider to be a substantial risk to two federally protected species.
The lawsuit filed in district court against Governor Brad Little, the director of the Idaho Fisheries and Game Department, Ed Schriever and the Idaho Fish and Game Commission, argues that the "indiscriminate" trapping of wolves by Idaho will result in higher accidental mortality of Canadian lynx and grizzly bears. bear.
The lawsuit specifically seeks an injunction to "stop all wolf trapping in grizzly bear and lynx habitat" in central and northern Idaho and a declaratory judgment declaring defendants in violation of endangered species law. disappearance.
He cites cases of grizzly bears captured and killed in wolf snares in Idaho, including two deaths last year "involving wolf snares in the Panhandle area of ​​northern Idaho" and a third bear killed accidentally in a walk trap by Fish and Game "sometime before 2016" while staff members were researching wolf trapping.
"Because such incidents are underreported, the number of grizzly bears and lynxes captured by Idaho wolf trappers is likely much higher than these data indicate," the file says.
The lawsuit also notes that five Canada lynx "have been reported trapped in Idaho since the start of the 2011-2012 trapping season, including one in a wolf trap in 2014" and cites a species assessment published by the US Fish and Wildlife Service in 2017, stating that "lynxes are more likely to survive, reproduce and replace themselves in the breeding population if they occupy home ranges where trapping is prohibited or trapping pressure is low ".
On July 1, Idaho officially updated its wolf hunting regulations, as set out in a bill signed by Governor Little in May, to include a permanent wolf trapping season year round on a private property and overturn the state's previous ban on wolf trapping. and snared between April and August.
Idaho's new wolf legislation, which was enacted to reduce wolf attacks on sheep and cattle and increase elk numbers, has also been updated to allow hunters to chase wolves from ATVs, snowmobiles and other motor vehicles using any method including baiting and aerial navigation. shooting, any time of the day. He further donated $ 800,000 to the Idaho Wolf Depredation Control Board, a state agency that uses taxpayer dollars and Fish and Game funding to fund wolf control operations and help compensate ranchers. for cattle killed by wolves.
The Wolf Bill further authorized trappers and hunters to purchase an unlimited number of wolf tags and kill wolves through a private contractor in partnership with the Idaho Wolf Depredation Control Board. A prime contractor was the Ponderay-based Wildlife Management Foundation.
According to a detailed invoice to Fish and Game obtained by the Express, the Foundation made 66 reimbursements to wolf hunters and trappers between September 24 and October 30, with matching funds from the Idaho Fish and Game. Each wolf hunter or trapper received $ 2,000 or $ 2,500 for each wolf killed.
Suzanne Stone, director of the local Wood River Wolf Project and the International Wildlife Coexistence Network, said in a press release Monday that she was "appalled" that the state does not deal with wolves "just like we deal with bears. blacks and mountain lions ".
"Idaho does not allow black bears and mountain lion cubs to be trapped, snared or killed in their dens like they now do for wolves," she said. "Idaho exterminates wolves, doesn't manage them, and they don't care that other species such as lynx and grizzly bear are affected as well due to their obsession with persecuting wolves."
Patrick Kelly, Idaho director with Western Watersheds Project, shared a similar sentiment.
"Idaho politicians have made no secret of their deep hatred for wolves, adopting an eradication policy based on fear, not science," he wrote.
According to recent Fish and Game records, 45 wolves were trapped in Idaho between September 15 and October 11, half of them killed with a gun and the rest by "others" methods. Wolves that were trapped included an "old wolf missing from its left rear foot" and a collared wolf with an "orange vectronic [GPS] necklace from Oregon, "the agency reported.
Seventy wolves were also hunted between Oct. 11 and Nov. 11, according to records, which said at least two were juveniles. ??
[ad_2]