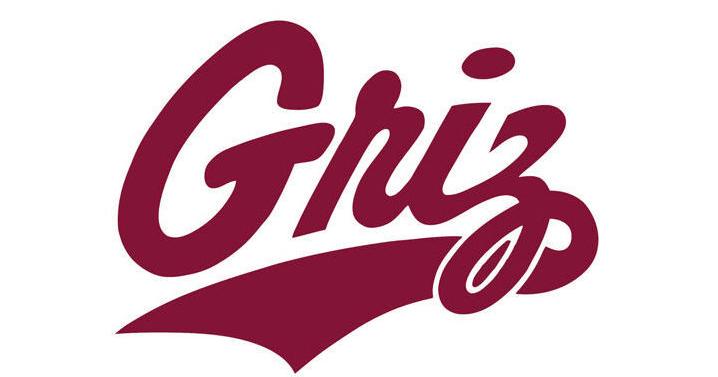 Montana softball team slips in three games; Grizzly women's tennis team splits in Oregon | Grizzlies UM
The Montana softball team wrapped up the three-day Montana Invitational with a 6-4 win over Seattle on Sunday afternoon at Grizzly Softball Field.
After losing two close games to DePaul on Friday and a one-point game to Seattle on Saturday, Montana finally broke through on Sunday.
Allie Brock won her sixth game of the season, Dana Butterfield collected her second save and Maygen McGrath went 3 for 3 with her fourth homer of the season.
"The difference today was the belief that we were going to win a game," said coach Melanie Meuchel, whose team led 4-1 and 3-0 in two of three games lost.
The Grizzlies were 1-3 in their home tournament, but it was a tough competition. DePaul was chosen to finish second in the Big East. Seattle was chosen to win the WAC West Division.
In four games, Montana was beaten by just three and had 11 extra hits, the same number as the Blue Demons and Redhawks.
"Both teams that have come here are two great college softball teams," said Meuchel, whose team improved to 10-14 this season with Sunday's win.
"It was fun to have them here and compete with the grind and then see us succeed in areas that sometimes confused us. I thought we were good all day. I'm really proud of this team.
The first six runs of the game were scored on two-run homers.
Seattle took a 2-0 lead early in the first. Montana made it 2-2 in the bottom half of the inning when McGrath hit his 29th career homer to right center.
The Redhawks regained the lead in the top of the third with another two-run homer against Brock, the first time this season she allowed two homers in one game.
Montana took the lead with three runs on three hits and an error late in the fourth. The three runs came with two outs.
The inning started with a double from McKenna Tjaden to left center, his first hit of the season. She was third with two outs when the floodgates opened.
Jaxie Klucewich reached on a throwing error, which tackled Tjaden. Preley Jantzi had a single down the middle to drive into the tying run, and Kylie Becker drew a goal-laden walk to give Montana a 5-4 lead.
The Grizzlies sent all nine batters home in the inning.
Brock got in trouble in the top of the fifth when she allowed a single, had a wild pitch and hit a batter.
Butterfield came in with two on and two out and got ground to end the threat, then allowed just one hit over the final two innings to complete the stoppage.
Montana scored a run in the bottom of the sixth on another goal-laden walk and left the bases full for the second time in three innings.
The Grizzlies fell short 11 for the game, their second-highest total of the season, but that number is easier to accept in a win than a loss what might have been.
McGrath went 3 for 3. She hit a home run in the first and hit singles hard in the third and sixth.
She batted .571 at the tournament, going 8 for 14 with three multi-hit games. She has eight multi-hit games in Montana's last 14 games.
McGrath went 1 of 16 in five games at the Nor Cal Kickoff to open the season. She has since hit .383 to bring her season average to .316.
Montana's six points was its fourth-highest production of the season.
Jantzi went 2 for 2, his second consecutive multi-hit game. Cami Sellers scored twice.
Montana women's tennis team splits in weekend action in Oregon
The Grizzlies lost to Portland State on Sunday, 6-1, at the Tualatin Hills Babette Horenstein Tennis Center. Montana fell to 0-4 in Big Sky Conference duels and 5-11 overall. The Vikings improved to 1-3, 6-8.
"We have a few weeks to look at our doubles," UM coach Steve Ascher said. "We need to get faster starts and start scoring the first point of the game. We can't wait to be home to compete in a few weeks."
Portland State swept the doubles. Lauren Dunlap and Alex Walker lost at No. 2, 6-2. Rosie Sterk and Maria Goheen stumbled to No. 3 by the score of 6-2. Olivia Oosterbaan and Ivayla Mitkova lost 6-3 at No. 1.
Sterk fell in straight sets to fifth in singles, 6-1, 6-3. Goheen lost at No. 2, 6-2, 6-0.
Mitkova fell in straight sets to No. 4, 6-2, 6-2. Walker lost at No. 6, 6-4, 6-4.
At No. 1 in singles, Oosterbaan gave Capu Sanoner a run for his money, taking the Viking to a super tiebreaker. The junior lost 5-7 in the first set, but came back in the second, winning 6-4. The two faced off in a super tiebreaker, where Sanoner won 10-5.
Dunlap gave Montana their only team point of the day. The Grizzly faced Viking Nika Beaukers at No. 3, falling in the first set 6-3, but coming back in the second to win 6-4. The Grizzly won a super tiebreaker, 10-8.
On Saturday the The Grizzlies shut out NCAA Division III George Fox, 7-0, in Newberg, Oregon. Five Grizzly players have won in straight sets in singles.
Montana was hot in doubles, sweeping all three courts and earning the first point of the day. Rosie Sterk and Maria Goheen picked up a 6-1 victory over Bruins Mangan and Vanderyacht. Seniors Lauren Dunlap and Alex Walker also posted a 6-1 victory over the Wiker/Hitch duo to clinch the point. Juniors Olivia Oosterbaan and Ivayla Mitkova beat GFU's Brown and Morris to No. 1, 6-4.
Continuing the doubles momentum, Walker took care of business in singles No. 5, where she beat Cassey Hitch in straight sets (6-0, 6-1) to start the singles game.
It was a battle of the upper classes at No. 1, where Oosterbaan won in straight sets against George Fox senior Danielle Brown (6-1, 6-2).
Sterk made his singles debut at No. 5, earning the victory for the Grizzlies. She knocked out Abigail Bond in straight sets, 6-2, 6-2.
Goheen shut out her opponent in straight sets at No. 3, beating Emily McDonald 6-0, 6-0. It was the first time in her career that she doubled her opponent in both sets.
Mitkova kept the ball rolling for the Grizzlies at No. 4, beating GFU's Olivia Morris in straight sets, 6-2, 6-3.
Dunlap made a return to No. 2, against Kalli Wiker. The Grizzly fell in the first set 6-1, but put it on to win the second set 6-2 and take the match to a super tiebreaker. From there, the senior won 10-6, clinching the shutout for the Griz.
—UM Sports News