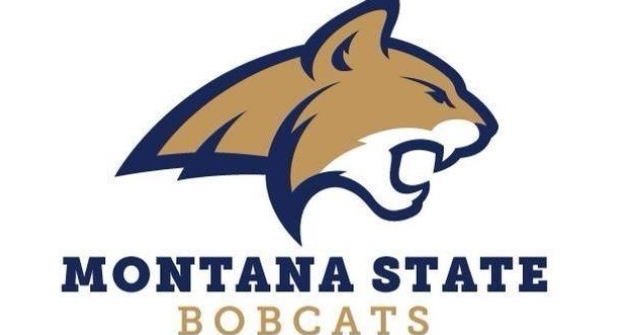 Montana State Announces 12 New Athletic Department Staff | Montana State Bobcats
BOZEMAN — Montana State Athletics welcomed a dozen new staff members in August and September, MSU athletic director Leon Costello announced Wednesday.
Five new employees have joined the administrative and support staff of Bobcat Athletics:
• Kyle Cajero joins Bobcat Athletics as Assistant Director of Media and Digital Relations, covering men's basketball, golf, men's and women's cross country and track and field. He comes after a year as assistant director of sports information at Montana State Billings, and he also worked as a sportswriter in Idaho and as a graduate assistant on the sports information staff at Pepperdine, where he earned a bachelor's and master's degree.
• Jackson Dudak serves as Director of Athletics Marketing at MSU after completing a full-time internship at Bobcat Athletics in 2021-22. He worked in athletics as an undergrad at the University of Kansas, helping out in a fan engagement role.
• A Montana state employee of one year, Marisa Escobedo is leaving student accounts for Bobcat Athletics as Financial Aid Coordinator. She previously worked in business services and student health at Western Oregon University, her alma mater, between 2018 and 2021.
• David Steinbeck is Deputy Director of Equipment Operations. He worked as a student equipment manager at the University of Pittsburgh from 2012 to 2016, and after graduation worked in private industry and public schools in Colorado.
• Samantha van Horssen, assistant athletic director for budget and finance at Bobcat Athletics, is an MSU graduate who worked in recreational sports and fitness at the Bozeman campus. She has held positions of increasing responsibility since 2016, most recently as Recreation Coordinator for Recreational Sports and Fitness.
Additionally, six people have joined MSU's coaching staff:
• Grayson Burns becomes assistant men's tennis coach at MSU, coming from a similar position at Radford.
• Former Bobcat star Shelby Rasmussen becomes assistant rodeo trainer. Chandler Arbizzani, a Billings Skyview product, becomes general manager of Bobcat football after working in a supporting role for Sam Houston's football program. He replaces Ryan Weese, who the Chicago Bears hired as an assistant scout in May.
• Chris Mayes joins the Bobcat women's basketball program as an assistant coach.
• Former Carroll College sports news director and voice of every game, Daniel Salle, joins the women's basketball team as director of operations and every-game broadcaster.
• Longtime Division I men's basketball coach Andy Hill joins Danny Sprinkle's staff as assistant coach, while former Colorado State staffer Colin McGettigan becomes director of operations of MSU men's basketball.