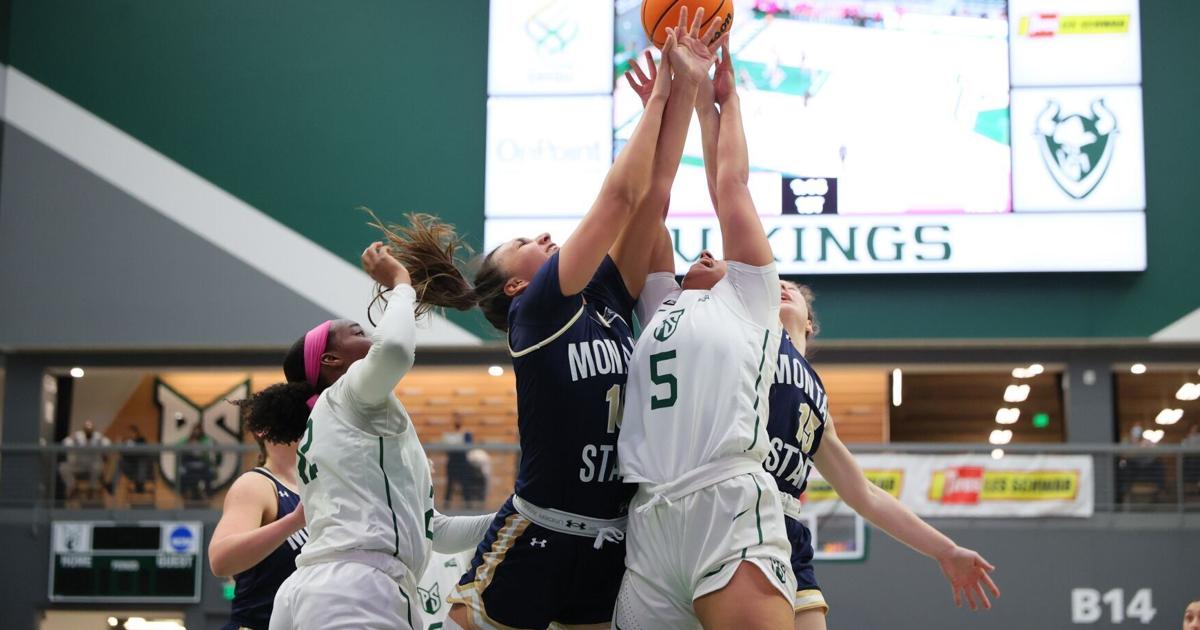 Montana State Women enter Cat-Griz with blowout victory at Portland State | Montana State Bobcats
BOZEMAN — Portland State boded well for Montana State's women's basketball team the first time they faced off this season. The Bobcats hope they follow up another win over PSU in the same way.
MSU beat the Vikings 82-57 Monday night at Viking Pavilion in Portland, Oregon. The victory tied the Cats (18-10, 13-4 Big Sky) for first place in the conference with Idaho State five days before the second Brawl of the Wild of this season.
MSU was originally scheduled to play at PSU on February 10 and even flew to Portland two days prior, but the game was postponed as the Vikings faced COVID-19 concerns. MSU played — and lost — at Southern Utah on Feb. 10 instead.
The cats also got headaches this time around. MSU had to split into two groups to get to Portland on Sunday, and the second group's flight was canceled, so those Cats didn't join the first group until Monday, MSU coach Tricia Binford told 406mtsports.com by phone.
Binford thanked PSU for adjusting his shooting time to accommodate his team, and the road team didn't look tired.
MSU went 10-0 in the first quarter to turn a 5-5 tie into a double-digit lead, and the margin never fell below 10 points the rest of the night. The Vikings (5-18, 0-15) never took the lead.
"Not as sharp as we'd like to be, but I think we had a good start to the game, and that kind of got us into the second quarter," Binford said. "In the third quarter, Portland State kicked off and we responded. We started to launch our inner game.
The Cats shot 49.2 percent from the field and held PSU at 33.9 percent, while the turnover rate was 7-17 in favor of MSU.
It was the Cats' biggest Big Sky win of the season and their first victory by more than 20 points since their 76-49 win on Dec. 18 over Seattle.
MSU's Kola Bad Bear led all players with 17 points (6 of 11 from the field) and grabbed a team-high eight rebounds, while Leia Beattie scored 15 points (6 of 7), Gabby Mocchi scored 11 (4 of 6) and Lexi Deden added 10 (4 of 8). Beattie and Mocchi combined to make six 3-pointers, finishing 3 of 4 and 3 of 5 respectively.
The Cats managed PSU 71-56 on Jan. 22 at Bozeman. Two days later, they hosted Montana in the first Brawl of the Wild of the season, which was postponed from its originally scheduled date in early January due to the MSU soccer team's national championship appearance and pushed back to cause of COVID-19. MSU won 73-59 for its seventh straight victory over the Grizzlies.
UM (16-9, 9-7) will have its turn to host Cat-Griz at 7 p.m. Saturday at Dahlberg Arena.
"It's going to be super loud. It will be the opposite environment for us" from PSU, Binford said. "Dahlberg is always an extremely difficult place to play, but I know our kids are going to be up for it."