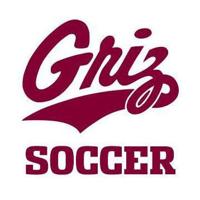 Montana stumbles at Weber State, to play Portland State in tournament | Montana grizzlies
The Montana women's soccer team ended its regular season with a 2-0 loss at Weber State on a cold and windy Sunday in Ogden, Utah.
Despite the loss, the Grizzlies (6-6-6, 3-4-1 BSC) advance to their ninth consecutive Big Sky Conference tournament, their league record 21st overall.
Montana, the No. 6 seed, will face No. 3 Portland State on Wednesday, Nov. 2 at 11 a.m. in a quarterfinal matchup in Greeley, Colorado.
The Grizzlies lost 1-0 to the Vikings when the teams met in Hillsboro, Oregon on September 25. PSU enters the playoffs winless in its last three regular season games, with seven goals allowed.
The winner will face No. 2 Idaho on Friday, Nov. 4 at 11 a.m. The tournament championship match will be played at noon on Sunday, November 6.
Montana has won the tournament three times in the past four years but will be an underdog this time around, especially if the Grizzlies don't fix some of the issues that surfaced in Sunday's loss.
The Wildcats (5-11-0, 4-4-0 BSC) scored in the 21st and 57th minutes to give Montana its first multi-goal loss to a Big Sky opponent under fifth-year coach Chris Citowicki.
"If we start a playoff game like we did today, we don't even have to be there," he said. "We have to look at ourselves carefully in the mirror. Is this how we want to play?
"It's just unacceptable the way we started, the lack of attention to detail, people doing someone else's job instead of their own."
Montana faced a team that needed a win to secure its own place in the tournament and did so without three key players.
McKenzie Kilpatrick and Big Sky leading scorer Delaney Lou Schorr missed the game through injury. Allie Larsen missed the first game of her career to travel out of state.
Weber State scored the game-winning goal in the 21st minute when a cross was headed off by Alexis Simpson for his second goal of the season.
Morgan Furmaniak, named Big Sky Offensive Player of the Week on Tuesday, added an insurance goal at 56:08.
With the ball rolling towards Montana keeper Camellia Xu and a Griz defender trying to shield Furmaniak, the striker pushed the ball between them and scored his fifth goal of the season.
Montana outshot Weber State 16-10 and had eight of those shots on goal. Mekell Moss made eight saves to record his third shutout of the season, his second of the weekend.
Kathleen Aitchison and Kayla Rendon Bushmaker both had three shots for Montana, which finished below .500 in the league for the first time since 2013.