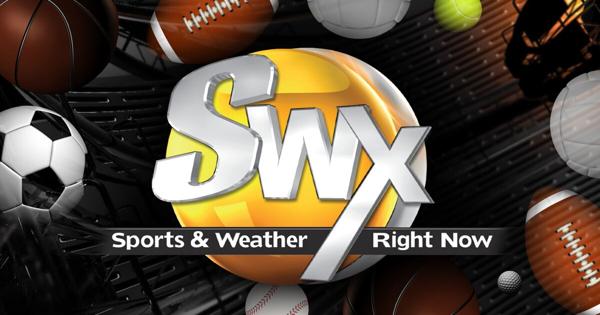 Montana Western hosts Montana Tech, others at Western Classic | SWX right now
DILLON- The college basketball season continues this weekend with the Western Classic hosted by Montana Western at Straugh Gymnasium. Between Friday and Saturday, four teams will each play two games in preparation for the conference game in December.
Action begins Friday at 5 p.m. with the Montana Tech Orediggers and Eastern Oregon Mountaineers. EOU beat Tech last season, 92-82
Tech was ranked 23rd in the NAIA coaches preseason poll after going 22-7 (11-2 Frontier) in the 2021-22 season. The Orediggers are 3-0 to start this year, including a forfeit victory over Bacone College (Okla.) last weekend. In their two games played, Tech edged Portland Bible College and Warner Pacific by a combined 199-93.
In the Western Classic Tech expects a bigger challenge, and they look forward to it.
"It will be good to offer visibility to our guys. The experience we get there in the heat of competition is invaluable, something you can't replicate in training," said technical head coach Adam Hiatt.
Forward Michael Ure earned Frontier Conference Player of the Week honors for his performance against Warner Pacific, recording a double-double with 21 points and 14 rebounds. Ure leads the team in scoring so far (19.5 ppg) with Caleb Bellach (18 ppg) not far behind.
"He's got tremendous talent," Hiatt said of Ure. "From the outside, people probably didn't know what to expect from him, but that's exactly what we expected."
Eastern Oregon has had one game so far this season, beating Whitman College 77-60 on Oct. 29. Preston Chandler led the Mountaineers with 17 points and six rebounds in the win.
A season ago, EOU was 18-13 (12-10 Cascade). Phillip Malatare led the team in scoring (19.3 ppg) and earned Cascade Collegiate Conference Newcomer of the Year honors. Despite not playing in the season opener, Malatare is returning for the Mountaineers this season.
Friday's next game is scheduled for 7 p.m. with the host Montana Western Bulldogs taking on the Dickinson State (ND) Blue Hawks.
Western is 2-2 this season, including a forfeit win over Bacone College (Okla.) at the Montana Tech Tip-Off Classic. The Bulldogs opened the season with a trip to Golden State, beating California Maritime Academy, 69-60 and losing to Menlo College, 84-59. Last weekend, Western lost on a buzzer to Warner Pacific, 71-70.
In three games, four Western players are averaging double-digit scores, led by Michael Haverfield (13.3 points per game). Transfer keeper Brenton Woods averaged 10 points and 5.7 assists per game in his first season with Western. The Bulldogs were 18-13 (7-8 Frontier) last season.
Dickinson State (ND) has four games under its belt, more than any other team playing in the Western Classic. With a 1-3 record, the Blue Hawks beat Bacone College (Okla.) and lost to Iowa Wesleyan, Jamestown University and Carroll College. The Blue Hawks were 8-20 (6-8 North Star) in 2021-22.
Tyler Dahlberg leads the team in scoring (12.3 points per game) and is averaging 6.8 rebounds and 1.5 blocks per game. Jaiden Wright (9 ppg) and John Evans (8 ppg) also contributed as returning players from last season.
On Saturday, Tech plays DSU at 3 p.m., followed by a game between West and East Oregon at 5 p.m.
The Western Classic will give all four teams a chance to gain experience and iron out some early season issues.