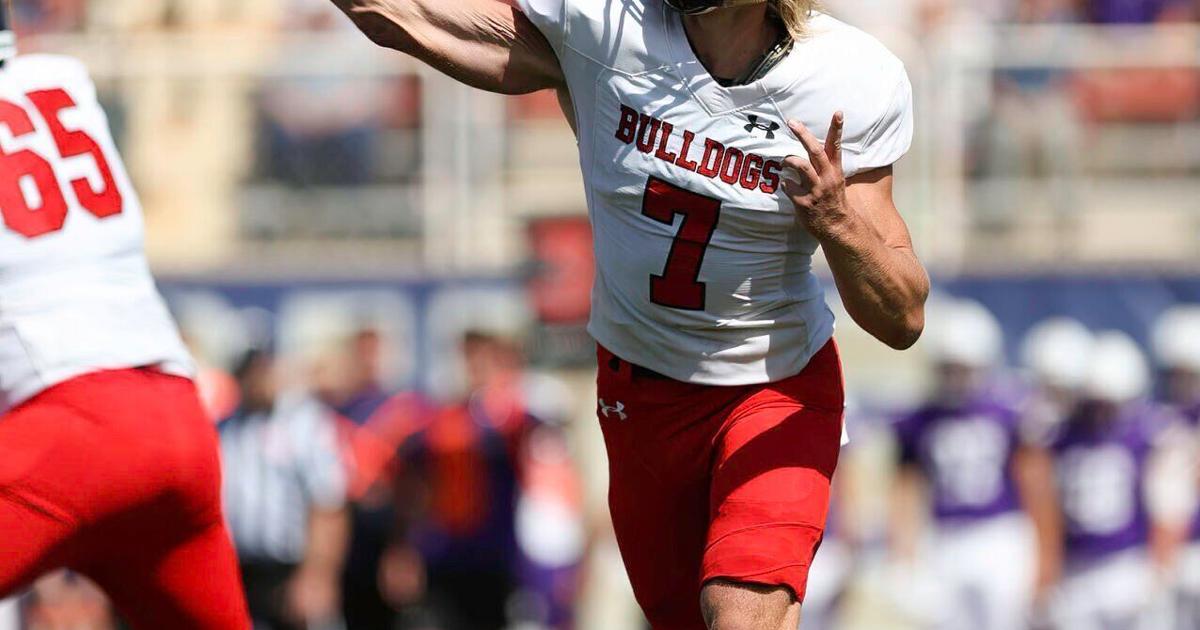 Montana Western looking to rebound at home against Eastern Oregon | Western Montana
BUTTE — The Montana Western Bulldogs host the Eastern Oregon Mountaineers Saturday afternoon at Vigilante Field in Dillon.
Kick-off is scheduled for 1 p.m.
The Bulldogs fell in a close 16-10 to Carroll College in Helena, as two fourth-quarter field goals from Fighting Saints kicker Stephen Powell helped Carroll secure the victory.
Western had 127 passing yards (14 of 30, TD, 2 INT) and 91 rushing yards from quarterback Jon Jund. The Bulldogs signalman was sacked six times in the game.
Trey Mounts caught five passes for 48 yards for the Bulldogs. Reese Neville added 30 rushing yards.
Defensively, the Bulldogs held off Carroll's prolific offense giving up 195 total yards. The defense had six tackles for loss, including two sacks. Kameron Rauser led the West defense with seven tackles.
Garrett Kocab had nine tackles and Garrett Warden added six saves.
Jack Prka was 15 of 26 for 148 yards and a touchdown, a 43-yard pass to Tony Collins in the first quarter. Collins completed 81 receiving yards.
Matthew Burgess was held for 39 yards on 11 carries.
The Montaineers are looking to bounce back from a 38-3 loss to Montana Tech at Community Field in La Grande, Oregon.
Eastern was limited to 191 total rushing yards against the solid Orediggers defense.
East's only points in the contest were on a 30-yard drive by Ethan Cutler with 26 seconds left in the third quarter to end a 50-yard drive.
Luke Ross, Andrew James and Carson Bohning combined 9 of 22 passes for 108 yards and threw three interceptions.
James led the Mountaineers on the ground with 45 yards and Anthony Peterson added 36 yards.
The last time the Bulldogs and Mountaineers met, Eastern Oregon was ranked No. 18 and crushed the Bulldogs, 35-28.
Jon Jund's 22-yard touchdown pass to Trey Mounts with 1:31 left brought the Bulldogs within a touchdown.
After holding the Mountaineers to three-out offensive possession, Western was pinned at his own 10-yard line with 1:05 left. On a fourth down and play at the Eastern Oregon 45, Jund was sacked by Solo Taylor to end the game.
Montana Western defeated Eastern Oregon, 295-283.
Jund passed 26 of 40 for 295 yards, threw for a touchdown and an interception.
Jamison Hermanson caught nine passes for 130 yards. Reese Neville added 79 rushing yards.