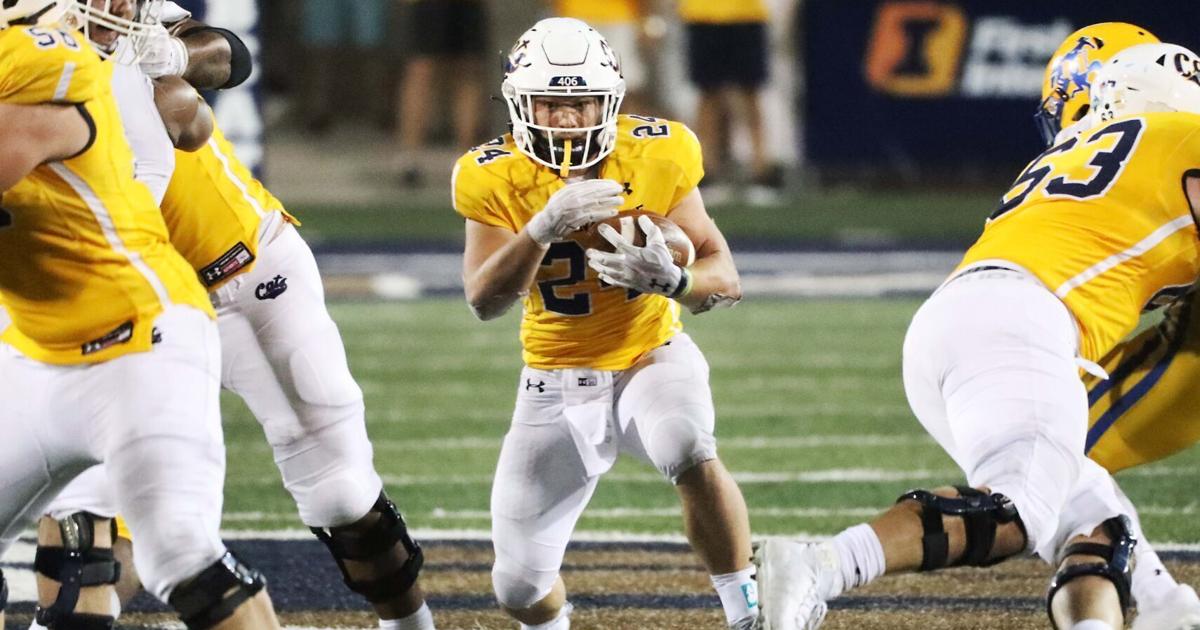 No. 5 Weber State at No. 3 Montana State
VICTOR FLORES 406mtsports.com

BOZEMAN – Bobcat Stadium has arguably never hosted a regular season football game as big as the one on Saturday.
No. 3-ranked Montana State (6-1, 4-0 Big Sky) will host No. 5 Weber State (6-0, 3-0) at 1 p.m. in the first top-five game ever held at Bobcat Stadium during the regular season, according to MSU.
At stake: A chance for MSU to break its home winning streak program record (currently at 16), a chance for Weber State to extend its road winning streak school record (currently at eight), a chance for Weber to extend his record – best start to the season and a whole host of playoff implications.
The Wildcats also have the longest active winning streak in the football championship subdivision (eight games), and Bobcat Stadium's attendance record – 21,687, set in this season's Gold Rush game – could be surpassed.
MSU is a 2 ½ point favorite to win Saturday's game, which will be televised on MTN (CBS stations in Montana), broadcast on ESPN+ and broadcast on the Bobcat Radio Network, the Varsity Network and msubobcats.com.
Here are five things to watch out for:
Unstoppable or unshakeable?
MSU is third in FCS with 6.09 yards per carry and second with 281.1 rushing yards per game (Davidson is No. 1 at 378.4). That's despite missing every running back except Elijah Elliott for several games and playing without one of his best runners, starting quarterback Tommy Mellott, for essentially three games.
Mellott returned from a concussion in last week's 37-14 win over Northern Colorado, and running back Lane Sumner returned two games ago. Sumner, a Huntley Project graduate, is averaging 135.3 rushing yards per game, which would rank third in the FCS and top in the Big Sky if he played more than three games.
The main driver of MSU's rushing offense was Sean Chambers, who replaced Mellott at QB and thrived in a two-QB system when both were healthy. Chambers leads the FCS with 16 rushing touchdowns, is top-10 in yards per carry (7.21) and top-20 in rushing yards (620).
The strong rushing offense propelled MSU to No. 12 in FCS in time of possession (33.7 minutes per game).
On Saturday, the Bobcats will face a defense that has given the FCS the 10th-fewest rushing yards per game (87.2). Defensive tackles Kalisi Moli and Doug Schiess, a 2021 All-Big Sky honorable mention, both have 14 tackles and multiple tackles for loss (stats do not reflect the impact of inside D-line players in the running game) . Winston Reed leads the Wildcats with 44 total tackles (28 solo) and 4 ½ tackles for loss, and fellow inside linebacker Garrett Beck is close behind with 35 tackles (21 solo) and 2 ½ TFL.
MSU lost starting right tackle Marcus Wehr to a season-ending injury and will likely play without injured starting right guard Cole Sain, according to MSU head coach Brent Vigen. Their replacements – Jacob Kettles at RT and Omar Aigbedion at RG – could be the most important players on Saturday.
Red zone
Opponents have only reached the red zone against Weber 13 times, the third-lowest mark in FCS. When they entered Weber's 20-yard line, they only scored seven times (four touchdowns, three field goals).
That 53.8% red zone completion rate is the lowest FCS defense has allowed this season, and is a big reason the Wildcats allowed the second-fewest points per game (11) in the Division I subdivision.
Chambers leads the FCS in rushing touchdowns largely because he replaced Mellott when MSU reached the red zone. But MSU is only 64th in red zone offense, scoring 25 touchdowns and five field goals on 38 trips inside 20.
On the other side of the ball, Weber converted 82.9% of his red zone attempts (20 TDs, nine FGs), while MSU allowed 93.3% of his opponents to score in such scenarios (10 TD, four FG).
While MSU's offense has scored 78.9% of the time in the red zone, the most significant number might be its 38 red zone attempts. It's tied for No. 2 in FCS. Close behind are the Wildcats, who have reached the red zone 35 times.
The Bobcats' poor red zone defense is a little misleading because they've only allowed teams to get there 15 times. That number is so low in part because MSU's defense gave up several big plays, but its 25.29 points allowed per game is 47th best in the FCS.
Take out the 68 points MSU gave up to Oregon State from the Football Bowl Subdivision, and that number drops to 18.17 points allowed per game. That would be an FCS top 15 and less than four points behind Montana, who didn't play against an FBS team.
Errors or lack of errors
The Bobcats forced two turnovers and allowed none in a 13-7 win over Weber in Ogden, Utah last October. Both fumbles led to field goals from Blake Glessner in ensuing practices. Those kicks turned a 7-7 stalemate into the final margin.
Saturday's game could also hinge on turnovers.
Weber's offense has lost seven fumbles this season (tied for 103rd in FCS), while MSU's defense has recovered six (tied for 16th). The Wildcats had 12 passes on defense (second in FCS), which explains why these two teams are virtually tied in rotational margin (MSU is plus-5, Weber is plus-4).
Rain and snow are in Bozeman's forecast on Saturday, so ball safety will be very difficult. Even in dry weather, bad shots have been a problem for Weber this season, according to the (Ogden) Standard-Examiner.
The Wildcats committed 8.83 penalties per game, the sixth-highest score in the FCS this fall. Three of those flags per game came on false starts/illegal snaps, according to the Standard Examiner.
It's especially worrisome for a Weber team playing at one of FCS's noisiest stadiums on Saturday.
MSU, meanwhile, is tied for 16th in penalties per game in the FCS at 4.43.
MSU's pass rush
Weber has eight offensive linemen on his two-deep roster, and their average weight is 315 pounds. That size helped the Wildcats compile the 14th-most rushing yards per game in the FCS (208.7) and allow the seventh-fewest sacks per game (0.83).
In another force-on-force clash on Saturday, that O line will face an MSU pass rush that is averaging 2.71 sacks per game (25th in the FCS).
The Bobcats pressured Weber QB Bronson Barron throughout last year's game and fired him four times. If they can do it again on Saturday, they'll have a great chance of staying atop the Big Sky leaderboard.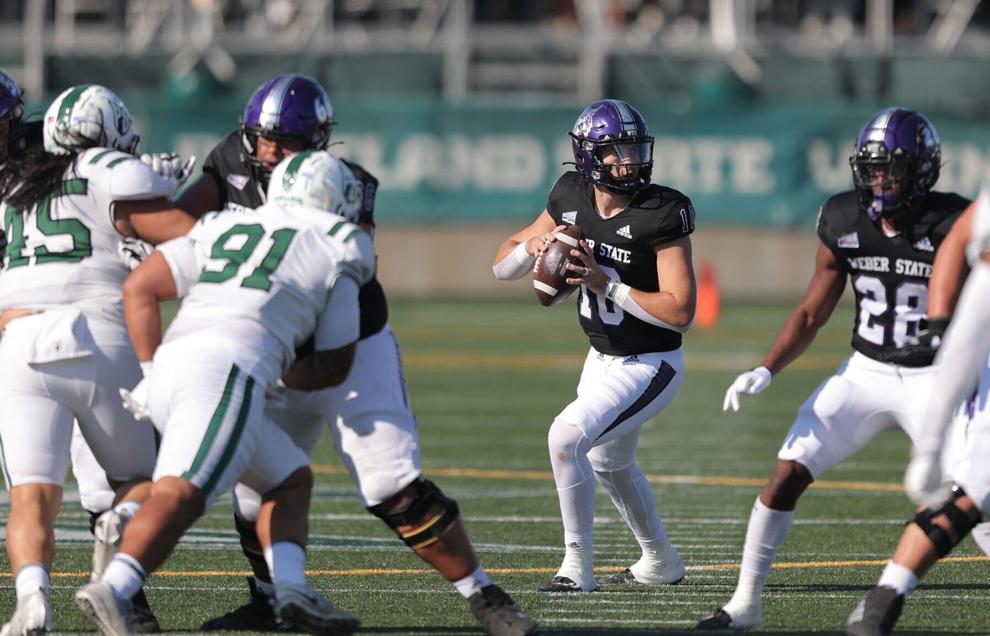 Kick-offs
Only two FCS teams have returned kickoffs for more yards per game than Weber this year: Jacksonville State and MSU, which is No. 1 at 31.44 yards per return (both teams have attempted at least nine returns kick more than Jacksonville State).
Glessner threw 38 kickoffs for touchdowns, the second-best rating for any FCS team behind Jacksonville State. MSU allowed 22 yards per return on 10 tries, and that number would drop to 15.6 yards without Oregon State's Anthony Gould's 80-yard return on Sept. 17.
Weber's Sloan Calder had 24 touchdowns on 44 kickoffs, and opponents averaged 19.15 yards per return against the Wildcats with a touchdown.
MSU's Marqui Johnson returned a kick for a touchdown against Oregon State and is nearly the FCS leader in kickoff return yardage (34.4). One of the players ahead of him is Weber's Abraham Williams, who claims a 36.83 yard return mark thanks in part to a 100-yard running back.
Rain could prevent Glessner and Calder from giving up as many touchdowns as usual on Saturday, so their teams' kick return and coverage units could play a pivotal role.