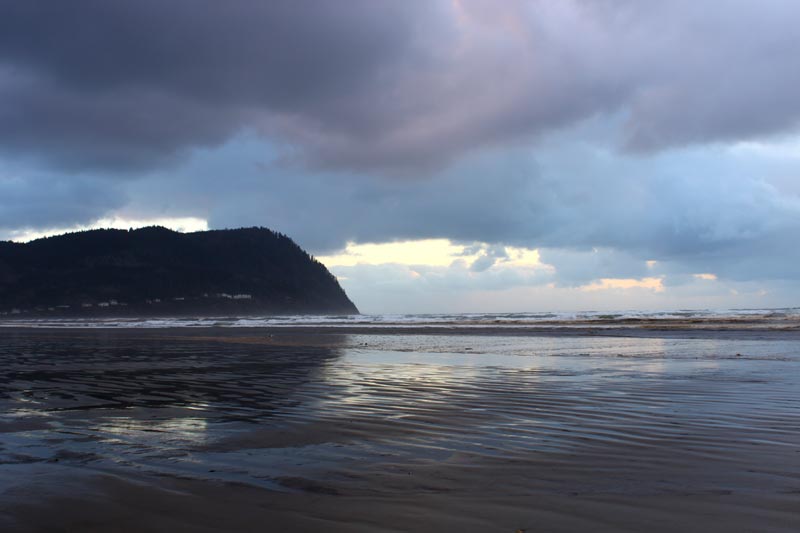 Seaside SandFest New to the North Oregon Coast, With More Than Sandcastles
Seaside SandFest New to the North Oregon Coast, With More Than Sandcastles
Posted 8/17/22 8:45 PM PST
By the staff of the Oregon Coast Beach Connection
(Seaside, Oregon) – "Master sand sculptors will create amazing sand art, working over 3 days to complete their huge, amazing sand creations," organizers say.
Early September brings something surprisingly beautiful to the northern Oregon coastal town of Seaside, as the Seaside SandFest event takes place there to show off the stunning works of various true Michelangelos of the genre. The Seaside SandFest takes place September 7-11 right next to the Turnaround. (Photograph Oregon Coast Beach Connection)
It won't be a sandcastle contest that the public can participate in, but rather a gigantic exhibition of art of unique constructions by true masters in the field. Five highly professional master sand sculptors build intricate, large-scale examples of their craft right on these sands of the northern Oregon coast.
"What makes it different?" said organizer and sculptor Bert Adams. "Well, it's a 3-day solo event for master sand sculptors. Most other competitions in the area are team competitions and only last 5-6 hours.
He said the quality of the designs and the artistry are on another level.
It's sand art – not necessarily sand castles. Wild and whimsical things will take over Seaside Beach. Animals, landscapes, collages or faces, it's always relevant. Nobody knows what it is yet, and it will be a big part of the surprises and therefore the attractions here.
Adams said Seaside SandFest would feature the sculptors sometimes creating their sponsors' logos.
It begins at noon on Wednesday September 7 and ends once the tide or nature picks them up after September 11.
"These are sculptors who have been in sand events across the country and have years of experience," Adams said.
The Five are a special breed of the Northwest, artists who have won numerous contests and awards for sculpting not only sand, but also snow, ice, wood, and pumpkins.
These will be: Bill Dow of Billings, Montana; Lisa Donze of Olympia, Wash.; Eric Hawley of Tacoma, Washington; Wade Lapp of Kelso, Washington; and Bert Adams of Yacolt, Washington. Although not originally from the Oregon coast, they make regular trips here and to the Washington coast, where their works are quite legendary.
In addition to the sand sculpting masters, there will be a "Lesson Beach" area to teach those interested in sand sculpting. Keep an eye on the Facebook Seaside SandFest for more details and release times.