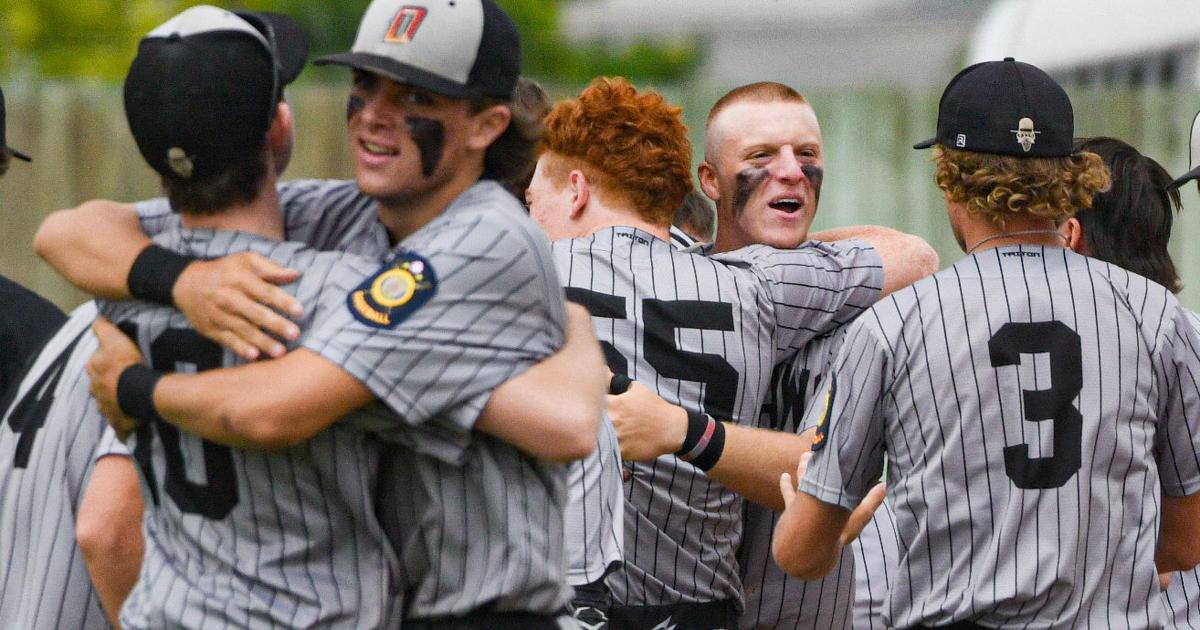 The return of high school baseball in Montana was met with optimism and concern | Baseball
GREAT FALLS — When members of the Montana High School Association voted in January to approve adding baseball to the prep sports scene, the state finally joined the vast majority of the nation.
Only three of the 50 states currently do not sponsor high school baseball – Montana and neighboring Wyoming and South Dakota. The three states share common characteristics such as relatively poor spring weather, relatively few schools, and relatively large commuting distances.
Baseball advocates, however, have long wondered why other neighboring states such as North Dakota and Idaho — with equally small populations and equally cold spring temperatures — have been able to have successful baseball seasons. for many years. In Idaho, 98 of 165 schools sponsor baseball programs in five different classes; in North Dakota, 74 of 194 schools play baseball in two enrollment divisions.
Bob Moore, superintendent of schools for Stevensville, a Class A high school in the Bitterroot Valley, led the charge to add baseball. He chaired a committee that studied the issue and recommended the addition of baseball as an MHSA-sanctioned sport.
A majority of Montana's 182 high schools approved the measure, though no one expects that many teams to go to diamonds in the spring of 2023.
"Our school board and local baseball association thought baseball would be good for our students and others in Montana," Moore said recently. "I struggled with why Montana didn't have baseball as a sport in high school…when I came to Montana 30 years ago (from Oregon), I wondered why we didn't we didn't."
In the days following MHSA's announcement of the baseball addition, Billings Public Schools Activities Director Mark Wahl received numerous phone calls with many questions, he said, including representatives from regional Legion, club and even Little League programs. Wahl said it's too early, at least in Billings, to say anything definitive about what high school baseball programs will look like or what impact they'll have on other programs.
"There is a lot of interest from the various Billings organizations and we will all need to work together to make this work," Wahl wrote in an email to The Billings Gazette and 406mtsports.com. "Before we do anything, we need to explore the costs and interest of other schools in our area. We can't move forward until we have enough interest to have a decent schedule and until we feel comfortable as a district to be able to handle the financial obligations that come with a new program. We will explore these things over the next two months and move forward accordingly. »
Mark Beckman, executive director of the MHSA, said Montana's success in conducting softball programs for girls proves that outdoor ball sports can succeed in our unpredictable spring weather.
"It shouldn't be any different from softball," Beckman said from his office in Helena. "We have been able to have very successful softball seasons since we introduced the sport (1986 for AA schools only). We've only had one state tournament canceled by weather, and we've had the flexibility to change tournament sites in the event of inclement weather.
From humble beginnings, softball has grown to include all 16 Class AA schools, 23 Class A teams and 20 Class BC programs. Many of the Class A teams and most of the BC teams are cooperative efforts of two or more schools.
Beckman said baseball is likely to start with relatively small numbers, but grow over time.
"I compare it to football when we first introduced it (late 1990s)," he said. "At first there were only AA schools, then gradually most Class A schools and a few B schools started programs."
Football is played in the fall when rain is less of an issue, although cold weather and even snow can hamper play in October and November.
Many small school administrators believe that adding baseball will hurt athletic programs. Moore is not one of them.
"Kids have to make all kinds of choices today," he said. "A lot of boys are currently making the choice to play American Legion baseball in the spring over participating in track and field. Eighth graders compete next year.
American Legion baseball runs from April through July in most large and medium-sized cities in Montana, and there are even a few programs featuring Class B and C athletes that use multiple cities as resources. One example is the Tri-County Cardinals based in Conrad, but also host athletes from Shelby, Fairfield, Choteau and other Golden Triangle towns.
Larger programs, such as those in Billings, Great Falls, Missoula and Bozeman, begin winter training in January at indoor training facilities. That probably wouldn't continue under MHSA regulations, which don't allow spring sports to start until winter sports have ended.
All high schools in the state received surveys on the baseball question, with only three questions: they could vote yes on adding baseball for the next school year, or no on the same question. Or they could delay their response until school boards can make a decision on sponsorship.
This last answer was given by the Great Falls School District. Athletic director Mike Henneberg said the board is unlikely to address the issue until March. In the meantime, he gathered information on facilities, costs and possible conflicts with Legion programs.
"I've had talks with the Electric City Baseball Club," Henneberg said, referring to the organization that oversees the two Legion teams, as well as the Senior Babe Ruth and feeder programs.
Any decision regarding baseball in Great Falls would also have to be approved by the city government, as all baseball diamonds — including the 3,500-seat Centene Stadium — are operated by the city.
Startup costs may or may not be a big deal. Beckman said "some schools are ready to go right now, so starting in 2023 shouldn't be a problem." He mentioned that most of the boys already provide their own batons, gloves and shoes for the Legion Ball or other programs.
Henneberg said the cost of new uniforms, as well as catcher equipment and batting helmets, would be "significant, especially uniforms. But we will discuss these costs after making a final decision.
The MHSA board of directors plans to release the results of the survey at its next meeting, which could be in person in April or earlier via Zoom.
High school baseball is not new to Montana. The teams played regularly at the turn of the previous century.
The sport had its first official season in 1948 despite what the Great Falls Tribune described as a "cool reception" from the big schools. Great Falls High defeated Kalispell for the first state title.
Sanctioned baseball was under fire almost from the start due to disputes with athletics, and an effort was made to oust it in 1949. The sport nevertheless continued until the early 1970s, when the declining attendance signaled its demise.