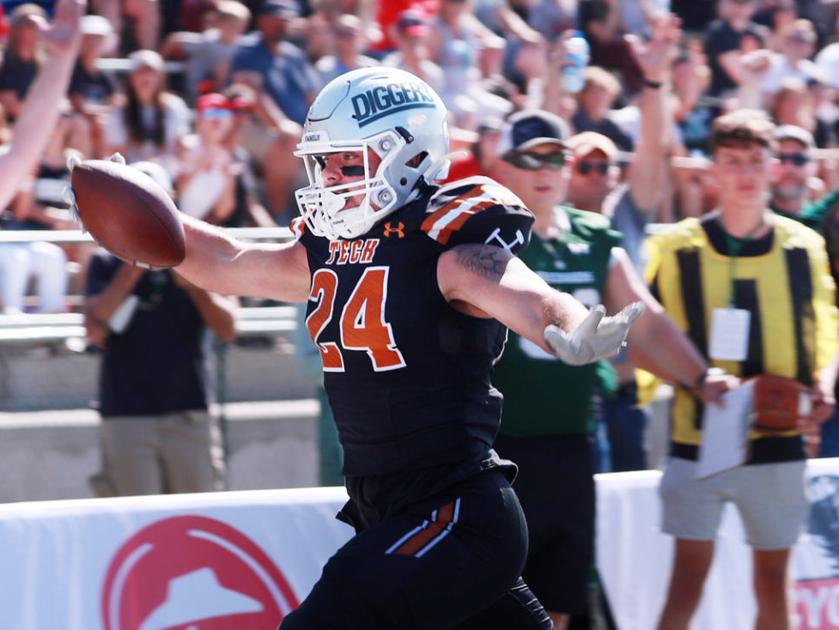 The stage is set for the Montana Tech-Montana Western football rematch | SWX now
[ad_1]
BUTTE – They find themselves.
Montana Tech and Montana Western meet again on the grill on Saturday in Dillon, a rematch that Orediggers coach Kyle Samson expects to be different from the 45-21 that struck his team at the hands of the Bulldogs end of September.
If the recent performances of the Orediggers (4-4) are any indication, he could be right.
"I think we're a different team," Samson said. "I think we have grown a lot this year since we last played them. They are a very good football team. They are very well trained and they have very good football players. We have the opportunity. to play a team again, which doesn't happen often. Usually you have to wait a whole year to be able to play a team that you haven't played well against again. But we're excited. We feel like we're playing our best football at the moment.
The Orediggers' defense will be tasked with slowing down Jon Jund and Western's offense (6-3), which has notoriously buried teams early in games throughout the season. Montana Tech was no exception. After taking a 7-0 lead, the Orediggers allowed 38 unanswered points.
To defend Tech's defense, no one at the Frontier Conference was able to resolve Jund. He leads the conference with 2,123 passing yards and 20 touchdowns in the air. His favorite receiver Nate Smikins also leads the border with 772 receiving yards and eight touchdowns.
"The quarterback is awesome," Samson said. "He's had a lot of reps in this league. You know, they have talented kids and good running backs. We just have to go out there and execute our game plan. It will be a hell of a challenge for us, but I think our defense played really well. If we play well in all three phases, O, D and special teams, and I think the biggest thing tomorrow is to win the turnover battle. It's always huge on the road.
The Orediggers won the turnover battle last week in their 21-17 victory over Rocky Mountain College. And speaking of quarterback, Jet Campbell just won two of his best games of the season after the week off from Montana Tech. Last week, he completed 17 of 30 passes for 316 yards. He also ran 11 times for 46 yards and two touchdowns.
The offense became more effective thanks to Campbell's development of better pace with playmakers like Trevor Hoffman, who received 39 and 58-yard touchdowns against Southern Oregon on Oct. 23.
Coach Dan Thatcher's offensive line has also found its identity and is playing more consistently in every moment of football.
"I think they did a great job and credit Coach Thatcher, our O line coach," Samson said. "They play really well together and I think that's the most important thing with the O-line. I think we have some really good individual players up front led by our senior Hunter Spartz. But I think they do. blend in well together as a group. We play really hard and we really care about each other. It's a big deal and, you know. We have five guys playing together, and I'm really proud of these guys. .
Saturday will also be Military Appreciation Day.
"A few of my very good friends have served and continue to serve in the military," Samson said. "And I just want to say a big thank you to everyone; the men and women who serve have served continue to serve. These are the real heroes. Another reason we play this great game is because of the military what they do to keep us free, and to protect us and what a great way to honor them.
Kick-off at Vigilante Stadium in Dillon is scheduled for 1 p.m.
Matthew Kiewiet is the sports writer for Montana Standard and the sports betting columnist for 406MTSports. Email him at [email protected] or follow him on Twitter @ mattkiewiet406.
[ad_2]