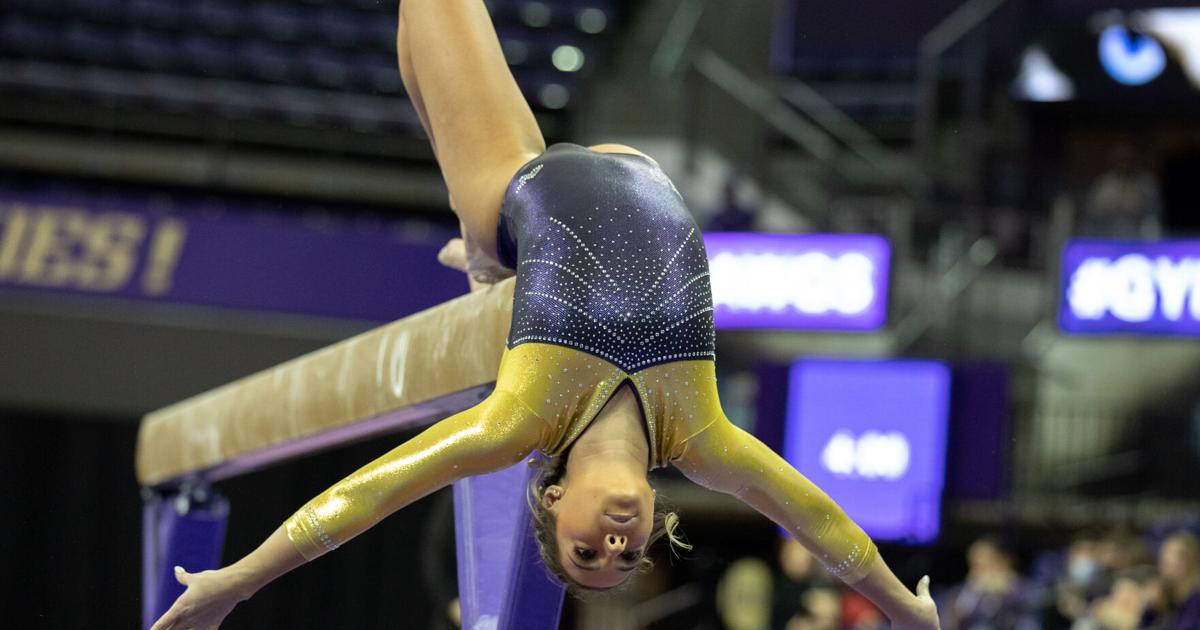 Washington opens Llewellyn era with 194 to Corvallis | Gymnastic
After the disappointment of yet another cancellation due to COVID-19, the Washington gymnastics team kicked off its season with a triple encounter alongside Oregon State and No. 9 San Jose State. .
In head coach Jen Llewellyn's first meeting, the Huskies scored 194.000, finishing behind a 195.550 from the Beavers but above a struggling Spartans team that only shot 192.725.
While not a dream start, Saturday's performance was cause for optimism, largely due to the performances of sophomore Skylar Willough-Kilhelm and senior Amara Cunningham.
Willough-Killhelm spearheaded the team. As the only all-around performer for UW, Willough-Killhelm finished second overall in the category, posting a score of 39.175, just shy of her career high of 39.400 set late last season.
The highlights of the day for Willough-Killhelm came with two stellar performances on uneven bars and balance beam, the first at 9.875 and the second at 9.900.
Cunningham kicked off his senior campaign competing in just two events, scoring 9.850 in both his floor and vault routine.
Llewellyn will be looking for a lot more consistency on his side, as the Huskies were in pole position until a rather disappointing team performance on the floor, which earned a 47.625 from the judges.
Washington started the competition in better shape, however, scoring 48.875 on bars, 48.825 on vault and 48.625 on balance beam.
The start offers more excitement than last year, in which Washington started the season with a 192.875 under interim head coach Ralph Rosso, and with the stability and certainty granted to the team thanks to Llewellyn's arrival, an improvement may be duly expected.
Washington will be looking to improve next Saturday, Jan. 22, when it hosts its first meeting under Llewellyn against California at 1 p.m. at the Hec Edmundson Pavilion.
Contact journalist Rajan Hans at [email protected] Twitter: @RajanHans14
Do you like what you read ? Support high-quality student journalism by donating here.