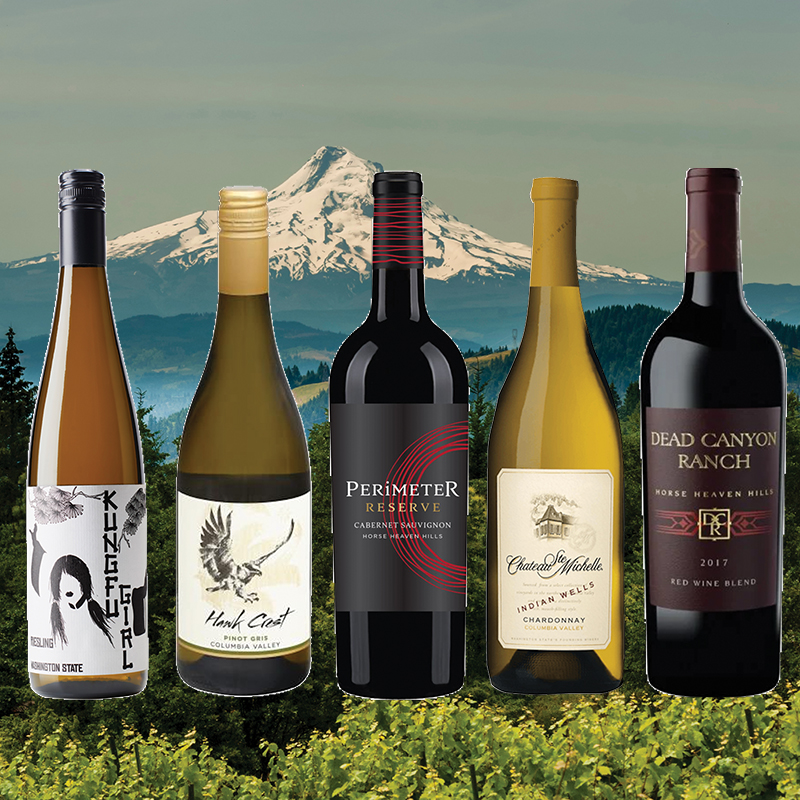 Wonderful Washington State Wines | Myrtle Beach, SC
Charles Smith Kung Fu Riesling 2020
Columbia Valley, Washington $13
Charles Smith Winery is Washington State's largest independent winery. His first wine was "K Syrah", which he sold from the back of his van in 1999. This best-selling dry riesling opens with notes of apricot and white peach on the nose, leading to a brilliant mouthfeel. nectarine and lime. Light and easy to drink, it goes well with Asian and spicy dishes or as an aperitif.
Hawk CrestPinot Gris 2019
Columbia Valley, Washington $11
A straw color with aromas of fig and peach leads to a mouthfeel of juicy grapefruit and melon with a bright, acidic finish. Unlike the popular Pinot Grigio, the American Pinot Gris grape is drier, with more body and alcohol than its cousin. This combination results in a medium-bodied wine with more concentrated fruit flavors, balanced acidity and a tangy finish. Enjoy this Pinot Gris with starters, salads and lighter dishes.
Perimeter Reserve Cabernet Sauvignon 2018
Horse Heaven Hills, Washington $16
A bargain price for an awesome wine. On the nose, red fruits and spices, followed by an elegant mouth full of blackberries and cassis, and a long and sweet finish. Horse Heaven Hills is an appellation located along the border between Oregon and Washington State. Try it with your favorite grilled or roast meat dish.
Château Sainte-Michelle Indian Wells Chardonnay 2018
Columbia Valley, Washington $21
Washington's standout winery, Chateau St. Michelle produces dozens of labels, from everyday wines to single-vineyard wines costing well over a hundred dollars. This example from Indian Wells creates a more mature style of wine with notes of pineapple and kiwi on the nose and a palate loaded with tropical fruit flavors. Butterscotch and toasted bread linger on the finish. Delicious with chicken, fish or pasta dishes and a rich, creamy sauce. Earned 90 points from Wine Enthusiast.
Dead Canyon Ranch Red Blend 2017
Horse Heaven Hills, Washington $17
A unique blend of 50% Syrah, followed by lesser amounts of Cabernet, Merlot, Malbec, Petite Verdot and Mourvèdre—Wow! This super blend is bursting with aromas of blackberries and blueberries. The palate is loaded with flavors of cherry, cassis and plum notes. Leading to the smooth finish are firm tannins and a hint of velvet on the tongue. Sip lightly chilled while you grill your favorite cut of beef or pork. Got 92 points from James Suckling.